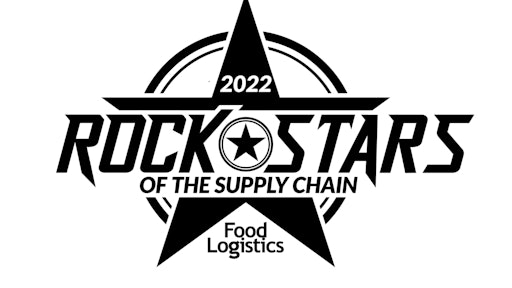 This past year put quite the strain on the cold food and beverage industries. Foodservice operations closed doors, many for good. Prices of ingredients jumped. The driver and labor shortage took over. The constant dodging and pivoting of disruptions, bottlenecks and threats continue to challenge the cold food chain.
Yet, it's the rock stars behind the scenes and on the frontlines who make these supply chains matter.
That's because behind every great company is an even greater leader. And, the leaders receiving this year's Rock Stars of the Supply Chain award aren't the exception to the rule – they are the rule.
Food Logistics' Rock Stars of the Supply Chain award recognizes the industry's most influential individuals whose achievements, hard work and vision have shaped the global cold food supply chain.
Within the last 18 months or so, the cold food chain has seen a lot of rock stars rise to the occasion and answer the call for change, innovation and recovery. These rock stars developed platforms, integrated automation and led teams through disruption after disruption. They've helped their companies pivot and adapt, and continue to do so with grace, agility, flexibility and resilience. These rock stars are strong in so many ways.
One such rock star is Lindy Miller, senior director, quality assurance at Bloomin' Brands, Inc., who was named the overall winner of Food Logistics' 2022 Rock Stars of the Supply Chain award.
"We turned the pandemic into an opportunity to bring our brands and our partners together in important and valuable ways that are having a positive impact on the business. This work has increased efficiency in the processes and partnerships throughout the supply chain and restaurant business," she adds. "My team's work, directing end-to-end quality assurance and food safety from the supply chain level all the way to the restaurant, impacts BBI operations in every corner of the globe."
Congratulations to the true rock stars of the supply chain, who continue to keep the cold food chain moving.
CLICK HERE to view the full list of winners and their capabilities.
Below are a few standouts: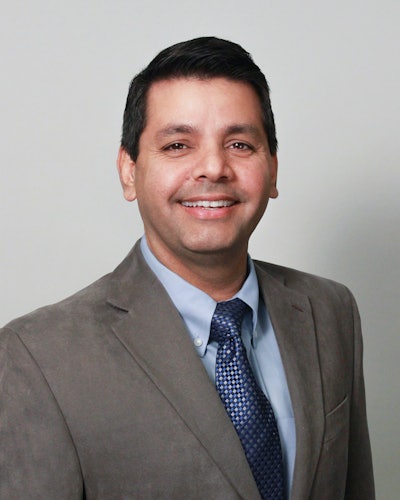 Chetan Tandon
Chief Information Officer
Allen Lund Company LLC, ALC Logistics, AlchemyTMS
Chetan Tandon, chief information officer for Allen Lund Company LLC, designed and led the team that built a best-in-class transportation management system (TMS) to manage produce shipments nationwide. Tandon is a solutions provider and expert at looking at the transportation needs of a food supplier or receiver and building a system specific for their requirements. In fact, Tandon works directly with retailers to eliminate waste, reduce claims, improve speed to load and unload and consolidate shipments to improve the utilization of refrigerated transportation. He also worked with temperature monitoring products to give key supply chain professionals real-time data to protect product in transit. What's more is, Tandon also worked with a customs broker, the Allen Lund Company and a team of supply chain professionals to build a cross dock system at the border to transload produce, cool down product if necessary and supply information to suppliers and receivers to get the product to market in less time and in good order. The cross dock scheduling program manages 1.2 million appointments per year for just one customer. He's added a yard management system for one customer, created a basic warehouse management system (WMS) for another customer and created a first-of-its-kind TMS for a chicken processor.
"Seeing a customer excited when the systems go live is my favorite part of the job. I love creating high-end systems to improve food distribution across the U.S.," says Tandon. "I built the AlchemyTMS systems in a way to make every installation unique to that customer. Each customer has individual transportation needs, and the system had to be flexible enough to work for everyone while being powerful enough to handle thousands of loads. The average produce and food loads have six times the changes in transit compared to dry loads.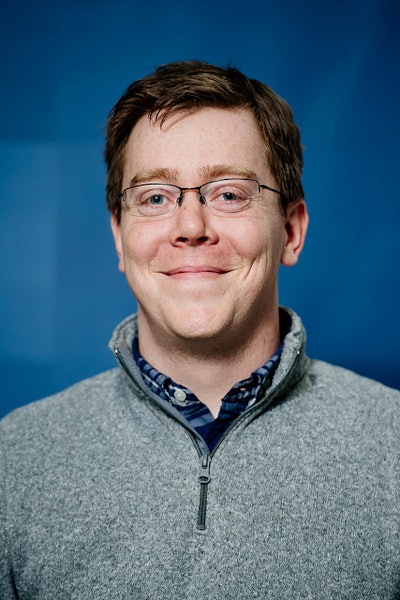 Daniel Blank
Director, Labeling & Printing
Barcoding, Inc.
As Barcoding's director of labeling and printing, Dan Blank is a rock star in many ways. In spite of supply chain challenges, Blank has led his team to record-breaking sales, helped hundreds of organizations receive mission-critical labels and tags needed to run their business; prepared customers for long lead times; built relationships and partner networks; and spearheaded the creation of a supplies management program for companies that must have barcode supplies on hand for the year but can't afford the long lead times and supply chain glitches. A key example is a large food/grocery company who Blank helped consolidate spend on supplies, resulting in 25-30% savings in addition to having 6 months of stock ready via Barcoding's make-and-hold program. Another example is a fresh food delivery company new to the market and to the cold chain. With proper barcode identification and standards in place, this customer was prepared to meet consumer demand and provide proper traceability.
"A barcode or RFID label is not just a label; it is the business. Without proper identification and standardization, a company is at massive risk for operational disruption," Blank says.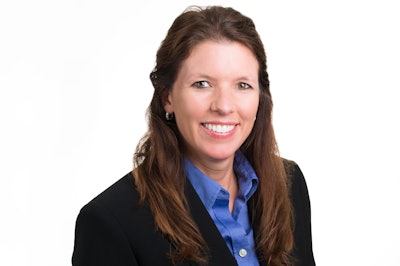 Lindy Miller
Senior Director, Quality Assurance
Bloomin' Brands, Inc. (BBI)
Lindy Miller's path to a career in food started when she contracted salmonella poisoning at 8 years old. So, at 16 years old, she entered the foodservice space by working at Boston Market, Brinker, ConAgra Foods, Topco Associates and Burger King, where she worked her way up to becoming director, global product innovation R&D. In 2012, she joined Bloomin' Brands (BBI), where today, she serves as senior director, quality assurance, leveraging her manufacturing experience to establish world-class food safety and quality practices across the global organization. Miller was also named the overall winner of Food Logistics' Rock Stars of the Supply Chain. Key tenets of her achievements include ensuring that 100% of all new food and beverage suppliers across the brands are processed via BBI's global EQMS software system; managing substitutions, alternatives, multi-sourcing and more to remain nimble and agile and support core menu items; leveraging the strengths of each individual on the team; implementing cold chain traceability to risk-assess food and beverage categories; providing ongoing mentoring and advocating for innovation to achieve speed to market; and forming collaborative, ongoing partnerships with cross-functional teams are prioritized. Under Miller's leadership, the QA staff has effectively leveraged these supplier partners as well as BBI's worldwide restaurant team to effectively navigate the supply chain challenges of the pandemic.
"Not many people can say that getting sick from unpasteurized milk launched their food safety career," Miller says. "Every member of my current strategic team brings a little bit of R&D quality to the table in their roles. I believe having that experience allows them to be more solution-minded vs. just 'yes' and 'no' people. My team is made up of problem solvers who are fully dedicated to food safety and the business. The bottom line for them is the food's got to be safe, but they've also got to be nimble and support the business – both BBI's and their restaurant operators around the world. That, in a nutshell, is very much how my whole QA team operates. They understand that as professionals, they can't live in an ivory tower. They have to be connected to the rest of the business."
David Sours
Senior Vice President
CBRE
David Sours, SVP at CBRE, has been at the forefront of the food logistics industry his entire career. As co-leader of CBRE's Food Facilities Group, Sours maintains 19 years of experience exclusively focused on the food supply chain. In this role, he represents both occupiers and owners in the food manufacturing, food distribution and cold storage sectors of real estate. Sours built his practice in the industrial food sector of commercial real estate in response to a gaping lack of expertise amongst commercial brokers when dealing with these critical facilities. Over his two decades in the space, Sours has been responsible for over 400 transactions of approximately $2 billion in consideration. Included among his accomplishments is marketing and successfully leasing the first speculatively developed freezer building in North America in 2019. Sours and his team continue to pioneer the newly emerging sector and are currently marketing eight cold storage development projects nationwide, with more in the works. Plus, Sours has been a national leader in getting these first projects off the ground, assisting developers in overcoming tremendous hurdles, including financing challenges, design for versatile cold storage buildings and extensive investor education. For example, Sours represented Monogram Foods on a 135,000-square-foot build-to-suit in Haverhill, Mass., and secured Misfits Market as a long-term tenant in its 354,000-square-foot build-to-suit project in Fort Worth, Texas.
"Older facilities, or second-generation cold storage buildings, average 34 years in age. Users can only adapt these facilities so far to meet the supply chain and technology demands required for modern food storage and e-commerce requirements. Over the past year, my team and I have helped food companies find their place within the rapidly evolving cold space. I've helped groups move in and out of spaces and other groups quickly backfill the vacancies left behind. Working with grocers transitioning out of older distribution centers into highly automated facilities, public refrigerated warehousers looking to expand their footprints, food manufacturers building and acquiring new facilities and/shedding excess facilities and developers building speculative cold storage as well as build-to-suit projects," Sours says.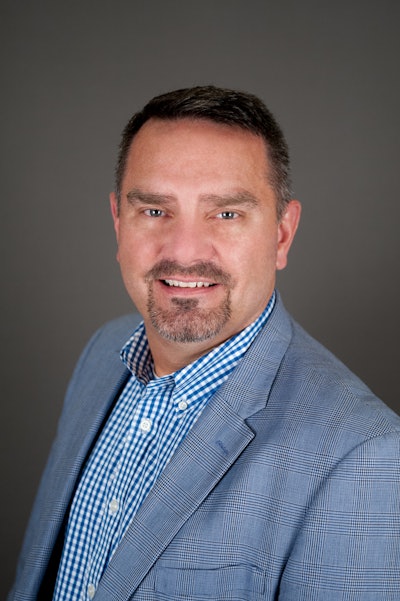 John Ditmars
EVP, Operations
National DCP
John Ditmars, EVP of operations for National DCP, is a 30-year veteran who's worked hard to build and continuously improve every aspect of National DCP's efforts to serve over 10,000 Dunkin' restaurants in the United States and distribute products to more than 40 countries. Since joining the company as a truck driver in 1992, Ditmars has been promoted to numerous management roles, including to field supervisor and fleet manager, where he spearheaded NDCP's first foray into providing liquid dairy products to Dunkin' restaurants. He now oversees NDCP's national safety, transportation and member services functions; all international distribution activities; and directs operations at five of the nine distribution centers. Ditmars is a results-oriented, hands-on operations executive who has been a key player in expanding NDCP's distribution footprint domestically and growing their reach abroad. He was an integral part of implementing MoveSMART Ergonomics training in all warehouses to reinforce at-work safety habits while preventing injuries. He piloted a 360-degree Omnivue camera system that gives drivers a bird's eye view of the vehicle and surroundings, essentially eliminating blind spots. He has implemented electronic logging devices well in advance of government mandates, routing software, product tracking from warehouse receipt to store delivery, voice-assisted picking, digitized delivery and scanning product at the time of delivery.
"Consumers are feeling the effects of rising inflation amid labor and goods shortages in every purchase they make from groceries to electronics to toys. One of the biggest challenges that will continue into the foreseeable future is the labor shortage. Product can't move through the supply chain without people. Even the most sophisticated, automated systems need operators. I analyzed NDCP's pain points and developed a plan to lessen future disruptions. We were already developing an in-house training program for Class C drivers that want to transition to Class A. The comprehensive program prepares employees for a career in commercial truck driving by giving them the knowledge and skills needed to earn a license to operate a semi-trailer or trailer with two or more axles," says Ditmars. "They say America runs on Dunkin', but America really runs on truck drivers. Retaining top talent is a priority."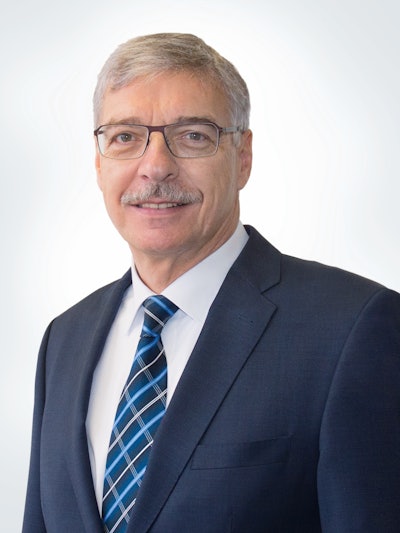 Urs Gruetter
CEO and Chairman
Stoecklin Logistics, Inc./Stoecklin Logistik AG
Urs Gruetter, chairman and CEO for Stoecklin Logistics, maintains focus on making intralogistics (product movement and storage within a manufacturing complex or warehouse facility) easy and cost efficient. Gruetter acquired Stoecklin Logistik AG in 1995, and since then, has led the strategic development of product handling solutions for the cold chain, for both manufacturing and warehouse applications. Recent innovations include frozen compatible cranes and deep lane power shuttles, both designed to help users safely improve throughout performance at their locations, while providing added visibility and analytical insights into their internal supply chains. Gruetter is currently leading the Stoecklin team in developing new solutions that help reduce reliance on labor in favor of automation by collaborating to better understand each customers' operating environment. The results are systems designed specifically for rightsizing facility automation and minimizing the labor resources required to manage it. For example, Gruetter led the strategic development of a sophisticated picking robot used by a European produce wholesaler to automatically pick goods in its distribution centers. The learnings from this project will impact fresh and chilled operators throughout the Stoecklin network by validating the productivity enhancements and help address labor scarcity issue.
"I really enjoy working with and listening to customers and deliver customized solutions that meet their needs. For more than 25 years, I have made it my duty to engage with new clients to better understand their perception of the challenges and opportunities they face. I also like working to improve the company's ecological footprint. For example, when I decided to build a new HQ from scratch, I made sure to install every energy saving device available," Gruetter says. "I set the success of the company as my personal goal."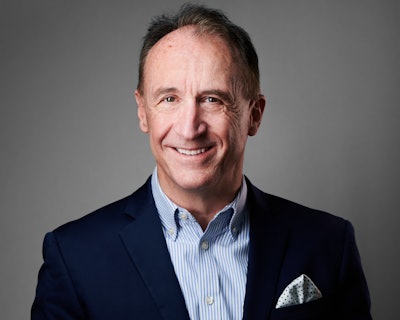 Colman Roche
VP, E-Commerce/Retail
Swisslog Americas
As VP of e-commerce and retail for Swisslog Americas, Colman Roche continuously aspires to create, provide and deliver strategic-level improvements by driving and sustaining competitive advantages and increasing customer value. As grocers scrambled during COVID-19 to keep up with the dramatic growth in online grocery shopping, Roche emerged as someone who could help grocers evaluate e-grocery fulfillment strategies and determine which approach and automation technology were right for their unique situations. In 2021 alone, Roche's team has provided more than 8,000 consultancy hours to the world's leading retailers and created more than 50 concepts to tackle e-commerce grocery challenges. He and his team have worked closely with numerous grocers, including Ahold Delhaize USA, H-E-B and The GIANT Company to identify, design and install automation systems needed to meet evolving consumer needs. Roche also directed the creation of several resources, including two informative e-books and eight educational videos to help grocers understand how they can enhance their fulfillment strategies with automation.
"The two most important strategic decisions grocers face when moving forward with plans to automate e-grocery fulfillment are choosing the right distribution strategy and the right automation technology. We specialize in tailoring automation technology to retailer's fulfillment strategy. In addition, my team works with grocers to maximize the return on investment by determining which products can be handled by the automation system and which products are best picked manually. While this may seem like a tactical decision rather than a strategic one, determining how products are best handled can have a huge impact on the productivity and efficiency of e-grocery fulfillment processes," Roche says. "Finally, e-grocery automation processes are evolving at a fast pace. The next frontier of this evolution is mitigating the upstream effect of MFCs on the main distribution center and streamlining the processes for replenishing MFCs. While solutions may differ based on the characteristics of a specific supply chain, the lesson that can be taken away from the experience of early adopters is to think holistically about the distribution network when planning an MFC strategy."
CLICK HERE to view the full list of winners and their capabilities.