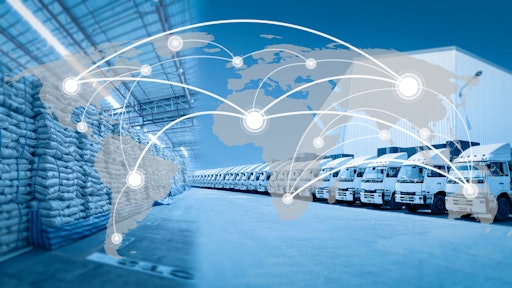 kamonrat/adobe.stock.com
The cold food chain never stops, and neither does the content on our site. Food Logistics thanks you for your readership, collaboration and engagement with all the content created here. We hope to continue to be a valued resource for you as we enter a new year.
Here are the top 5 most viewed articles on our site for 2022:
TMLsPhotoG - stock.adobe.com

Price of Second-Hand Container Market Plummets
Marina Mayer, Editor-in-Chief at Food Logistics and Supply & Demand Chain Executive, reports freight rates fall approximately an average of 20% since the beginning of the year and will continue to slide gradually, according to Container xChange.
littlewolf1989 - stock.adobe.com

Latest on ELD Mandates
Shaman Ahuja, senior director and head of Axele, explains that if you are transporting loads or sending work trucks cross-border, you will need an ELD that operates in both countries and gives the latest on ELD mandates.
Getty Images

Supply Chain Cowboys Find Innovative Ways to Save the Day
Andrew Sobko, CEO of CDL 1000, gives insight into how marrying the opportunities new technology provides with the skills and industry understanding of the boots on the ground is one important way forward.
Getty Images

Owners-Operators Facing More Challenging Conditions Ahead
Moderating economic activity and normalizing supply chains have reduced the need for capacity and are driving the outlook for rates and demand lower, leaving higher cost carriers worried about turning a profit in the coming months, according to the latest Bloomberg Intelligence and Truckstop survey.
OneCharge

California's Ban of Propane, Diesel Forklifts
Maxim Khabur, marketing director at OneCharge, says starting in 2026, fleets may not purchase large spark-ignition forklifts and will need to retire existing LSI forklifts that are 13 years old or older. Here's what these new regulations mean, and how they'll affect different fleet types.