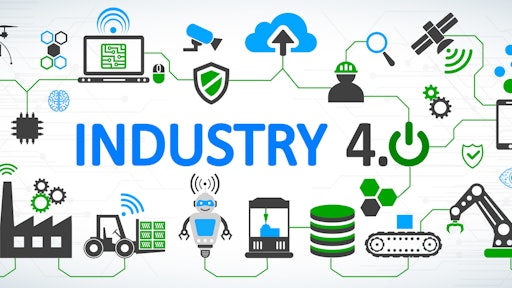 AdobeStock_300026477
1. Digitalization increases resilience. According to a recent study, the pandemic is accelerating the digitalization of logistics and supply chain management in more than half of industrial companies. The key decision makers can react in a more agile way to unexpected situations and thus position themselves more resiliently in the supply chain, for example by optimizing inventories or container availability in advance. Furthermore, real-time warning systems forecast bottlenecks at an early stage and offer recommendations for action. In addition, new early warning systems can monitor social networks, which are often the first to report on crisis situations, thus providing a time advantage.
2. Cooperation offers competitive advantages. Until now, companies have rarely relied on cross-company cooperation. On the other hand, cooperation with other manufacturers, distributors or logistics service providers, for example, in transport, production and inventory management, can create major competitive advantages. The exchange of information on inventories, production plans, container pools, demand and sales figures allow more precise planning and a more robust design of supply chains, since not only the perspective of a single company is assessed. Joint planning of commodity flows also has the potential to better utilize transportation routes and capacity, offering tremendous cost benefits and helping to facilitate the achievement of sustainability goals. However, such collaboration requires trust and transparency, as well as digital technologies for smooth information exchange and data-based controlling and reporting.
3. Employees move into focus. Shortages of skilled workers, staff turnover and digitization make it necessary to rethink the world of work. After all, the logistics industry is already short between 60,000-80,000 professional drivers, as well as countless dispatchers and warehouse staff. During the pandemic, digital workforce planning has already helped many companies respond optimally to unexpected peaks or employee absences, but the benefits go beyond that. By using intelligent digital tools, companies are positioning themselves to be more employee friendly. Employee interests can be reconciled with operational requirements, while the opportunity for employee participation increases. "New Work" thus removes the tight corset of working from home as "Digital Work" also comes within reach for commercial employees. More flexible working time and shift models could be implemented in areas where regulated shift work has previously been applied.
4. Hybrid fleets improve intralogistics. Most industrial companies still rely primarily on forklifts for internal plant transport. Although automated guided vehicles (AGVs) are being used in more and more areas, a lack of compatibility between the communication and control of different AGVs with each other or between AGVs and means of transport with human drivers inhibits efficient use. The success of AGVs thus stands or falls with the use of a transport control systems that networks the AGVs as well as manually controlled conveyor systems and can control all vehicles from a meta-perspective. Finally, AGVs are not suitable for every type of goods transport, for example, if the containers are not up to standard. Thus, a hybrid vehicle fleet with a real-time transport control systems are often the best solution to ensure that the entire order network functions optimally and that as few empty runs as possible occur.
5. Sustainability is becoming a must. Both customer demand for environmentally friendly products manufactured under fair labor conditions coupled with increasing supply chain regulations ultimately make sustainable logistics indispensable for companies. Not only do they have to monitor working conditions within their own production environments, but they also have to look at their supply chain suppliers in order to address lapses or issues downstream. In addition, the CO2 impact of primary products and purchased parts is becoming an increasingly important factor in the selection of suppliers, along with price and delivery time. Intelligent supplier management that takes environmental aspects into account is thus becoming a decisive competitive advantage.
The logistical challenges will not subside in 2022 and may actually get worse before they start to improve under the current situation, but with innovative digital solutions, companies can successfully meet these challenges and position their supply chain to be more resilient, sustainable and employee friendly. The companies and directors that do not seize the opportunity now to set their digitization strategy will forfeit any competitive advantages and could soon be left behind by the leading competition.