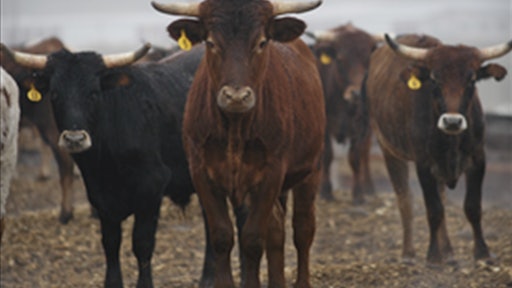 China has conditionally lifted an import ban on some shipments of U.S. boneless beef and beef on the bone, and will also ease restrictions on Canadian beef, the Asian nation's agriculture ministry and its premier said on Thursday, according to Reuters.
The lifting of the ban applies to imports of beef from cattle that are under 30 months old, according to a statement posted on the Ministry of Agriculture's website. The move remains subject to completion of quarantine requirements, which will be issued later, the ministry said, without providing further details.
Chinese Premier Li Keqiang told a business dinner in New York on Tuesday that China would soon allow imports of beef on the bone from the United States.
China banned U.S. beef imports after the discovery of a case of bovine spongiform encephalopathy (BSE), or mad cow disease, in Washington state in late 2003.
"I welcome the announcement from China's Ministry of Agriculture that it has lifted its ban on U.S. beef following a recently concluded review of the U.S. supply system," U.S. Department of Agriculture Secretary Tom Vilsack said in a statement on Thursday.
To read more, click here.
Editor's Insight: This change in China's trade policy reflects the growth of the Chinese middle class. China's beef producers cannot keep pace with the demand for beef. It also reflects the Chinese government's recognition that there are problems with the safety and quality of its domestic beef.
China has not indicated when it will actually lift its beef ban, or what requirements it will place on shipments from the U.S. One can safely assume that China will have strict traceability and quarantine rules. China banned U.S. beef after "mad cow" disease occurred in the U.S. in 2003.
China's policy change demonstrates the need for a more open trade policies as the food industry becomes increasingly global.
Foreign governments will need to be assured that U.S. food exporters will comply with traceability requirements. 9-23-16 By Elliot Maras