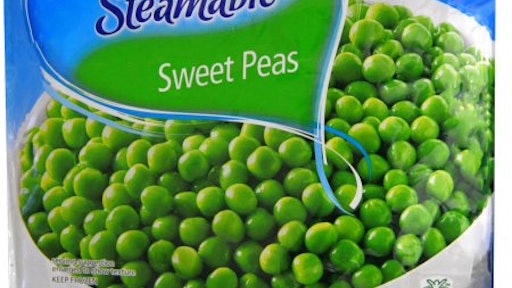 National Frozen Foods Corp. responded late Friday evening to requests for comment from Food Safety News, providing a recall notice for frozen peas and mixed vegetables it packages under 13 brands. The recall came after company testing "revealed that the finished products may potentially be contaminated" with Listeria monocytogenes.
The company also confirmed that bulk shipments of the frozen products have been recalled from food companies in the U.S., Canada and Japan. The specific recalled products identified in the NFF statement can be found at the end of this article and include Wal-Mart's Great Value brand, Target's Market Pantry, Schwan's LiveSmart, Sprouts Farmers Market, Smart&Final's First Street, and Reinhart Foodservice's brand Bountiful Harvest.
At least four food companies are recalling fresh and frozen foods because they contain frozen peas from Seattle's National Frozen Foods Corp. that may be contaminated with Listeria monocytogenes.
In addition to the company recalls, KGET-TV Channel 17 in Bakersfield, Calif., is reporting the California Kern County Aging and Adult Services office is warning operators of senior nutrition centers and recipients of Meals-on-Wheels services about recalled frozen peas from an unnamed supplier that could be contaminated with Listeria monocytogenes.
The frozen pea recalls appear to be unrelated to the massive recall by CRF Frozen Foods LLC in Pasco, Wash., which has recalled hundreds of products in connection with a Listeria monocytogenes outbreak. That recall has caused a rash of secondary recalls by companies that use CRF products in their own products.
As of tonight, no illnesses had been confirmed in relation to the recalled products that contain frozen peas from National Frozen Foods Corp.
To read more, click here.