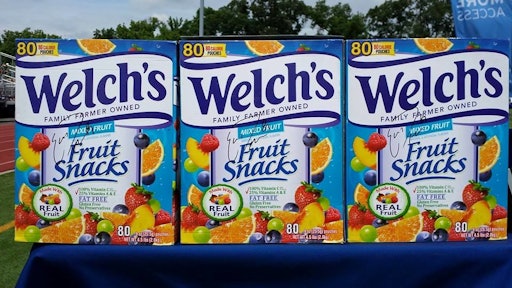 Welch's Fruit Snacks is getting slapped with a class-action lawsuit because the labeling might confuse the consumer into thinking the gelatin snack contains real fruit, according to geek.com.
The plaintiffs in the lawsuit allege that sweeteners comprise the two of the top three ingredients and that the fruit snacks themselves are 40 percent sugar in total. Any fruit juice from concentrate — which is what the plaintiffs call Welch Foods' fruit purees — aren't fruit, they're "empty-calorie sugar syrup."
To read more, click HERE.