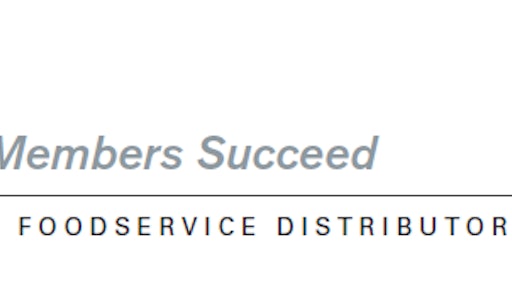 Recently, Food Logistics talked with Mark Allen, president and CEO of the International Foodservice Distributors Association (IFDA), about hot topics facing the industry…
FL: What does the current landscape look like for the foodservice industry? What are the biggest challenges with the implementation of the Food Safety Modernization Act (FSMA)?
Allen: Overall, the landscape for the industry has been very favorable since last fall when gas prices started to come down, which put more money in the pockets of consumers. There's a general uptick in business and people are eating out more. The sense is that things are better now than they were a few years ago and it's creating a lot of optimism and excitement.
Yet, the regulatory compliance issues are absolutely huge for this industry. What's happening in Washington, D.C. has a profound and oftentimes negative effect on foodservice distributors and the entire industry. For instance, the FSMA is adding a new layer of recordkeeping requirements on distributors. But, I will say that the FDA did a very good job of trying to understand this industry. When they started writing the rules for FSMA, they had little understanding of foodservice or foodservice distribution. Their viewpoint was more from retail grocery. We have a good relationship with the FDA, however, and they came to the table and took the time to learn about our industry and what foodservice was capable of in terms of recalls and product withdrawals. As the FSMA's rules start to roll out now, we feel pretty confident that the impact on foodservice distribution will be minimal. The rules are risk-based, which we think is a good thing and will hopefully make for a safer supply chain.
As for the FSMA's Sanitary Food Transport regulation, which is due to be released in final form next March, I would say that if the final regulation is written such that it reflects the discussions that we've had with the FDA, then it will probably end up being a good thing for business and for the American consumer as well.
FL: IFDA is very active in Washington, D.C., working with lawmakers and advocating for the foodservice industry. Can you summarize some of the recent successes?
Allen: We worked really hard with the Senate Appropriations Committee to insert a rider into some appropriations legislation to suspend the Hours-of-Service (HOS) rule until a study is done to evaluate the effectiveness of the rule on driving and safety. We had some champions who were willing to get some language in the highway bill to make the HOS suspension relative to the 34-hour restart permanent, but the challenge is going to be getting funding for an actual highway bill. Congress has gone back and forth on how they're going to fund surface transportation and infrastructure spending well into the future. They passed a temporary stopgap measure to get us through the majority of this year, but it doesn't do anything to provide a level of certainty or the ability for localities or states to plan on funding for infrastructure spending. So we'd like to see something in the five-plus-years range, but at least as we sit here today it's unclear as to how they're going to fund that, so now we've got to start working on creating some permanence around it.
FL: IFDA is gearing up for its annual Distribution Solutions Conference in October. What are some highlights of this year's program?
Allen: We've made a lot of changes to the show itself, both to the content and the intent, in order to address a priority in the industry and our association, and that's leadership development. The IFDA board realizes the need to develop the next generation of leadership. Whether it's someone who is going to run a company one day, or a distribution center, or someone who's going to take on a bigger responsibility for the P&L, we feel that we need to do a better job of training that next generation of leaders.
We've done several things, including the creation of a leadership development program with the University of Virginia's Darden School of Business. The first class went through the program and it was wildly successful. We also created something called Foodservice Essentials, which is 12 hours of self-paced online education for people who are newer to the industry and somewhat less tenured.
These themes are carried over to the Distribution Solutions Conference and attendees will see much more content around leadership development, career skills, and things that people need to be successful day-to-day in their jobs. In addition, we've created a frontline supervisor development program, and we'll have a concurrent track for warehouse frontline supervisors to give them the skills they need to be better coaches, better communicators, to resolve conflict in a more productive manner, and other training they need in their jobs managing people.