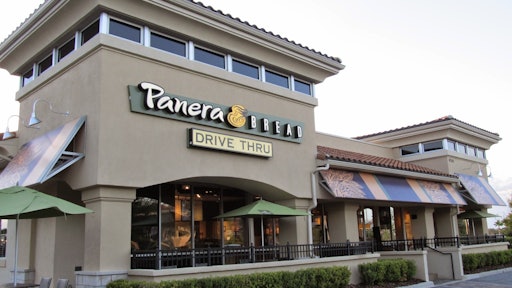 If you prefer your fast food without a side of antibiotics, consider heading to Chipotle or Panera. Those two restaurants came out at the top of a new report authored by the Consumers Union, U.S. PIRG, NRDC, Center For Food Safety, Friends of the Earth, and the Food Animals Concerns Trust, that looks at the use of antibiotic-free meat in the food industry.
The use of antibiotics in the meat industry has been linked to the rise of so-called superbugs and antibiotic-resistant infections in humans, which kill at least 23,000 people annually. According to the report, "some 70 percent of all medically important antibiotics sold in the United States are intended for use not in human medicine, but in animal agriculture." The report is intended to pressure fast-food chains to cut back on using animals given antibiotics in the hopes of pressuring farmers to stop doling out the drugs to the cows, pigs and chickens in the first place.
While the results aren't great, with 11 of the top 25 chains receiving an F for having taken "no (discernible) action to reduce use of antibiotics in their supply chains," some progress is being made. Fourteen out of 25 companies, representing two-thirds of industry revenue, had taken some steps to limit antibiotics in their supply chain. However, most of that progress has been made in chicken farming, with few companies making any progress in reducing the use of antibiotics in their pork and beef supplies, save for Chipotle and Panera.
To read the full original article, please click here.