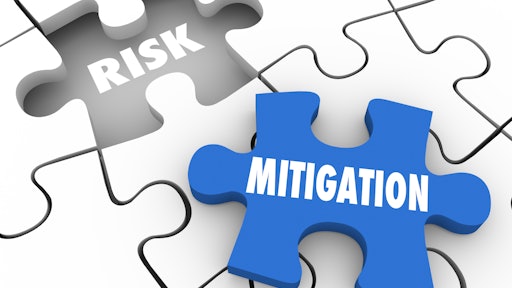 iQoncept AdobeStock_88592838
Overhaul launched RiskGPT, a new artificial intelligence (AI)-powered solution designed to improve incident response times and accuracy and provide corrective courses of action.
"Global cargo thefts continue to rise, and AI has been crucial in giving companies more visibility around potential incidents," says Barry Conlon, CEO and founder of Overhaul. "But we wanted to take that a step further. Even if you can predict an issue and report on it, how do you know how to actively correct it? RiskGPT will help users do that almost instantaneously, bringing our supply chain visibility and proactive risk management capabilities to new heights. Our current theft prevention success rates were topping 98% before RiskGPT, so with it, I am confident we will bring that rate up."
From PR Newswire:
RiskGPT helps users instantly and intuitively process high-risk events to better manage and mitigate a greater volume of risks. The feature is trained on extensive sources of proprietary intelligence to help

Overhaul

employees and customers act on events that require human intervention.
For example, an operator could ask RiskGPT how to best respond to a specific customer event with unique circumstances.

Overhaul's

recent acquisition of SensiGuard will give customers across Latin America, Asia, and Europe access to RiskGPT to optimize supply chain operations and security worldwide.