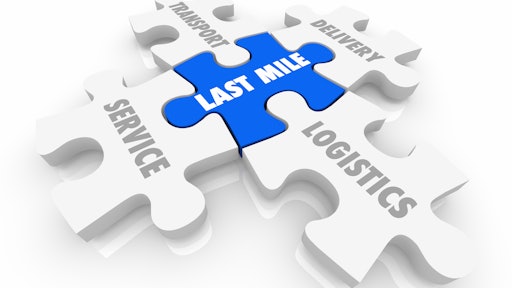 iQoncept - stock.adobe.com
Understanding the last-mile delivery logistics is only the beginning for such businesses. Gen-Z is more into setting up cloud kitchens to start their food business. Even if you hire the best chef or do the cooking yourself, delivering the items hot and fresh will be the key to a successful business. Evaluating the right strategies that align with customers and meet business use cases will be the key to cracking last-mile delivery.
1. Have you planned your last-mile delivery strategy?
To have an effective delivery strategy, planning would be the key. Evaluating last-mile delivery strategies or creating new plans will be the key to standardizing delivery operations. It will help understand customers' delivery expectations and preferences to meet the specific needs of customers. This will ensure you focus on getting the right software that will help with route planning and optimization, real-time tracking and analytics to help with faster and cost-effective deliveries. Also, focus on getting real-time communication with customers via email and SMS to offer clear and concise delivery instructions.
2. Are you using the right technology for your delivery strategy?
One of the major problems observed in the last-mile delivery segment is the cost associated with it. The last-mile delivery segment costs around 53% of the overall logistics cost. Hence, it's best to associate with the best last-mile delivery management software to make improvements in last-mile delivery. As stated above, the use of route optimization software, GPS tracking and real-time tracking should be implemented for effective last-mile delivery. Additionally, drivers should have mobile devices where they can scan orders, update delivery status and capture proof of delivery. The use of autonomous vehicles and drones can be used to reach hard-to-reach places, which will significantly reduce delivery costs and improve efficiency.
3. Do you have digital data of your operations?
Analyzing data would be key to ensuring there are no additional loopholes in the delivery process. Measuring the last-mile delivery operations will help improve performance without sacrificing the quality of service. Key parameters that digital data for deliveries covers include real-time visibility, improved fleet efficiency, cost savings and improved customer satisfaction by reducing queries related to delivery status. In the end, it will help with making informed decisions to help continuously improve the last-mile delivery strategy.
4. Are you customer-centric?
The last-mile delivery strategy should have a birds eye view of your customer needs. Whether you cater to home delivery, office delivery, or any form of delivery (D2C or B2B), customer experience is the cornerstone of all modern logistics strategies. Prioritizing the customer's needs and preferences is essential when designing your last-mile delivery strategy. Offering flexible delivery solutions such as same-day delivery, next-day delivery, or offering delivery time slots will be key. This will help to cater to the needs for last mile delivery. Also, offering the item delivered to multiple pin locations (pin codes) will help enhance the customer delivery experience.
5. 3PL or own fleet for deliveries?
Finally, when you need items to be delivered, you need a fleet to ensure seamless deliveries. Based on the number of orders you have to deliver, choose between using your own fleet or a third-party logistics (3PL) carrier, if you don't want the hassle to get delivery completed.
Advantages of using 3PL carriers. Save time and money for fleet management, get access to multiple carriers for deliveries and easy to scale up or down based on delivery requirements.
Advantages of using own fleet. Get full control over the delivery process, improve brand recognition using branded vehicles and uniforms and flexibility to make the customization on orders as per customer requirements.
Some businesses might even prefer a hybrid model to help them with deliveries that helps combinates the advantages of both models for last-mile delivery.
To sum it up, plan your last-mile delivery, use the right technology, create a digital footprint of operations, be customer-centric, and make use of 3PL or your own fleet to get the items delivered. By following these key considerations, you can get the best out of your last-mile delivery operations.