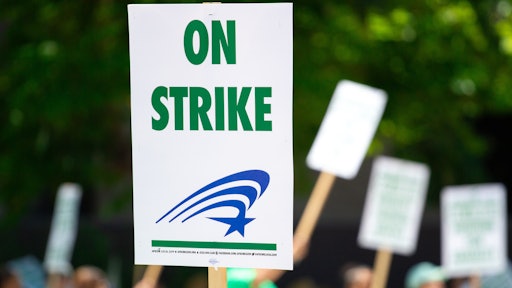 Pexels
Southern California grocery store workers have voted to authorize a strike against Ralphs, Vons and Albertsons earlier this summer. Now, two major supermarket operators have reached a tentative deal on a new labor contract that could avert a potentially disruptive strike at more than 500 grocery stores.
The Los Angeles Times reports that Albertsons reached an agreement with members of the union early Sunday. The union will reportedly start voting on Monday whether to ratify the agreement, with results expected to be announced on Thursday.
Terms of the tentative contract were withheld until members could review and vote. However, union leadership is recommending a ratification.
"We are proud to announce that a tentative agreement has been reached with both companies," said a statement posted Sunday morning by UFCW Local 135, which covers San Diego County. "We know the road to get here has been a long one for you and your co-workers. Your dedication to standing up for good jobs –- engaging tens of thousands of customers with over 200 community rallies and store actions –- has been the driving force behind getting a deal that you can be proud to have stood up for.
Contract negotiations reportedly covered a number of issues, including healthcare and wages.
"We believe this agreement is a step forward towards our vision of what grocery jobs should be in the future," said John Grant, president of the United Food and Commercial Workers Local 770, the union representing grocery workers. "Consumers and community leaders stood with us to show our value and the impact we have in our stores and communities. We have many to thank for their support."
A strike would have severely disrupted the grocery business in Southern California.
The impact of the strike would depend on the segment. Most order fulfillment for online grocery occurs in-house, so if there is a strike, companies that depend on store products will be more disrupted than stores, such as Amazon Fresh, that rely on temperature-sensitive warehouses.
UFCW had not voted to strike since 2003 until the July vote. Affected chains lost $1.5 billion in sales.