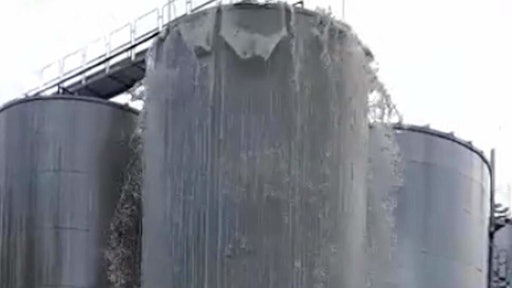 A wine distillery in Italy lived every wine lover's worst nightmare as it lost nearly 8,000 gallons of Prosecco after a fermentation tank exploded.
The winery, L'enoteca Zanardo Giussano in Conegliano, Veneto claim the explosion happened as a result of overfilling the silos.
In the viral Facebook video, users suggested sucking the wine up with straws and filling the product with glasses.