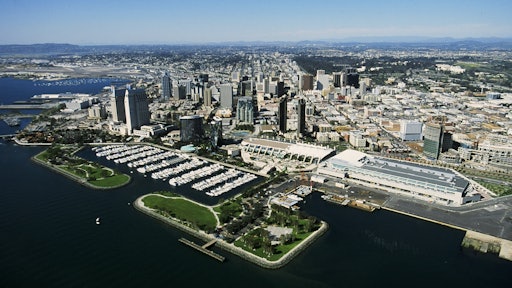 The Port of San Diego fell victim to a cyberattack Tuesday, following an attack at the Port of Barcelona, Spain last week.
Details about the nature of the cyberattacks are still emerging, but Port of San Diego CEO Randa Coniglio revealed in a news release that "the port's investigation so far has determined that ransomware was involved in this attack."
Coniglio also adds that the attack has disrupted the agency's information technology (IT) systems.
"Employees continue to have limited functionality, which may have temporary impacts on service to the public, especially in the areas of park permits, public records requests and business services," he says.
The port says it is still working to determine the extent and timing of the incident and the amount of damage to IT resources, as well as developing a plan for recovery.
According to a report by ZDNet, the cyberattack on the Port of Barcelona did not affect ship movements in and out of the harbor, and a local newspaper reports that it impacted only land operations, such as loading or unloading of boats. The port has denied there was a serious disruption to customers, ZDNet reports.
In a tweet two days after the initial attack, the Port of Barcelona says that only internal IT systems were affected, but did not offer other details, even after a week's worth of requests for comments and questions from ZDNet.
It is unclear if the two incidents are related or alike.