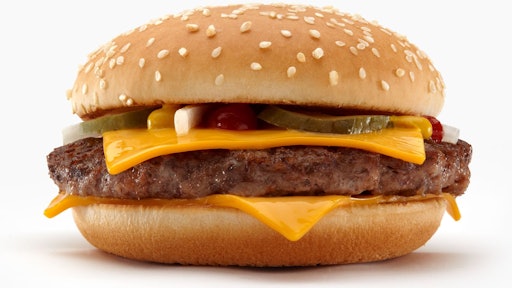 In order to appeal to the more health-conscious consumer, McDonald's announced that it has stripped artificial colors, flavors and preservatives from its top-selling burgers. Pickles, however, will remain as the only artificial preservative.
The announcement is just the latest step in the restaurant chain's health kick. In March, it announced that it would use fresh beef for its Quarter Pounders and Signature Crafter burgers and remove artificial preservatives from its McNuggets. The Golden Arches also plans on using only cage-free eggs by 2025.
With McDonald's reputation, massive size and scale, the company is able to effect change throughout the industry. As it continues to make healthier choices for its customers, other restaurants will follow.
The Chicago Tribune reports that customers won't have to pay higher prices for burgers without artificial ingredients. Though, franchise owners do set their own prices.