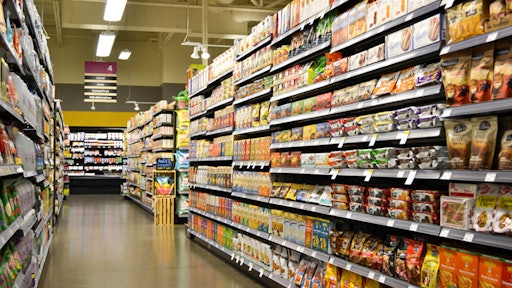 Reuters reports that France's parliament gave final approval on a "field-to-fork" law that will raise farmers'' income, improve food quality and fight waste. However, critics are saying that the bill will only raise consumer prices and benefit retailers.
French farmers have had a history of being hit by low margins and retail price wars, and the bill will regulate minimum prices and limit bargain sales in supermarkets, Reuters reports. However, Michel-Edouard Leclerc, chief executive of the country's largest food retailer LecLerc, believes the bill is a scam and that supermarkets will be forced to increase prices up to 10 percent on more than 3,000 items.
Rather than helping farmers produce products, retailers are arguing that the bill would only bolster the profit margins of major manufacturers and retailers. According to Reuters, the bill will allow the government to raise the threshold below which retailers cannot sell food products by 10 percent and end promotional offers so retailers cannot discount products by more than 34 percent of their value, therefore halting promotions like two-for-one discounts.
The measures will be put in a trial period, but farm unions are already wary as lawmakers have failed to agree on price benchmarks that will take into account of farmers' costs in contracts. Reuters reports that lawmakers left each sector to decide on its own system, with many unable to reach an agreement on what reference price to take into account.