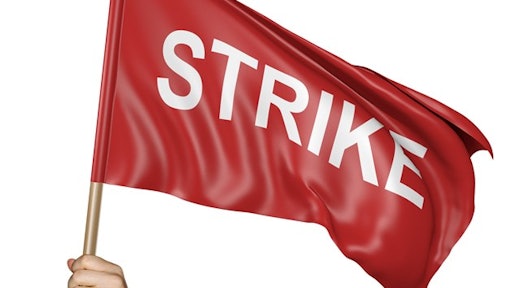 Entering its second day on Tuesday, a striking worker at the Ports of Long Beach and Los Angelos won a judgement against XPO Logistics, Daily Breeze reports. Warehouse workers and trucks drivers at the two California ports voted to enter a three-day strike starting Oct. 1, amid labor disputes.
The California Division of Labor Standards Enforcement's ruling in favor of port truck driver Rodolfo Dominguez is a major win for the employees. The state found that Dominguez had been misclassified as an independent contractor, Daily Breeze reports. XPO Logistics owes Dominguez $123,074 for the period of April 30, 2016 through Jan. 29, 2018, as a result.
According to Daily Breeze, being labeled as contractors makes employees ineligible for benefits like vacation time, sick pay and workers' compensation.
The latest protest marks the 16th strike against logistics companies at ports in the last five years.
The strike is expected to last through Oct. 3, with workers holding a rally on the last day at Waterfront Park in Wilmington, California.