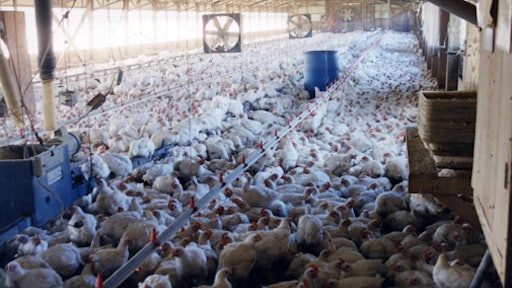 Kansas Governor Jeff Colyer signed a new law aiming at luring large-scale poultry processors to bring their productions in Kansas.
The bill expands the number of chickens growers can house in a confined animal feed operations (CAFO) before it would be required to obtain a state environmental permit. Growers using the dry manure processing system could house up to a third of a million birds at one location before being required to obtain a permit.
Agribusinesses, particularly the Kansas Department of Agriculture, strongly supported the bill by arguing that it would enable Kansas farmers to produce more meat for consumers.
Tyson Foods proposed building a large-scale slaughter and processing plant, sparking widespread public opposition and bringing controversy to the bill. Tyson would rely on CAFOs like those provided in the bill to supply its chicken plant. The facilities would be owned by individual growers who buy and raise chickens on contract with Tyson.
To read the full original article, please click here.