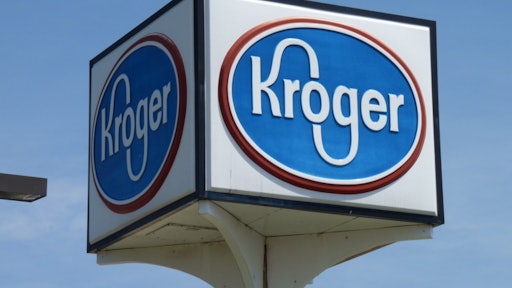 Kroger's stock plunged 19 percent on Thursday as it battled food deflation and a growing price war with competitors.
The grocer's shares were the worst-performing on the New York Stock Exchange Thursday as of mid-afternoon.
Stock in the nation's largest supermarket chain dropped the lowest in nearly three years to $24.54, down $5.74, after it reported stronger sales and a $303 million profit that slightly beat Wall Street forecasts Thursday before the market opened.
But Kroger cut its annual profit outlook by 10 percent. It lowered its adjusted net earnings guidance range to $2 to $2.05 per diluted share, down from a range of $2.21 to $2.25 per diluted share.
The Cincinnati-based grocer blamed a higher-than-expected inventory charge as well as increased competition, which affects its pricing power.
The article in its entirety can be found HERE.