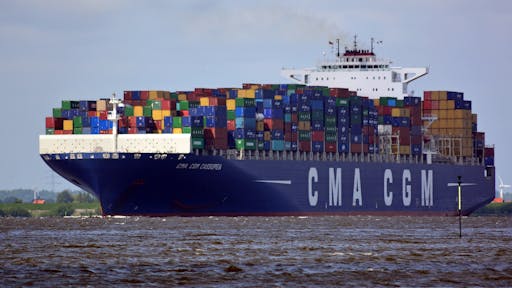 CMA CGM has entered into an agreement to buy Brazilian-flag operator Mercosul from leading ocean carrier Maersk Line. CMA CGM said that the purchase will allow it to strengthen its South American offerings, especially in the Brazilian cabotage market, and will further its strategic goal of developing intra-regional networks and complimentary logistics services. 
CMA CGM did not disclose the terms of the deal, which is still subject to approval by Brazilian regulators. The agreement is also contingent on the successful conclusion of Maersk's acquisition of Hamburg Süd. CMA CGM expects that it will begin integrating Mercosul at the same time as Maersk begins integrating Hamburg Süd, sometime towards the end of this year. Mercosul Line will continue its normal operations until then. 
Earlier this year, Maersk agreed to sell Mercosul in order to satisfy Brazilian anti-trust regulators.
Learn more about CMA CGM's acquisition of Mercosul HERE.