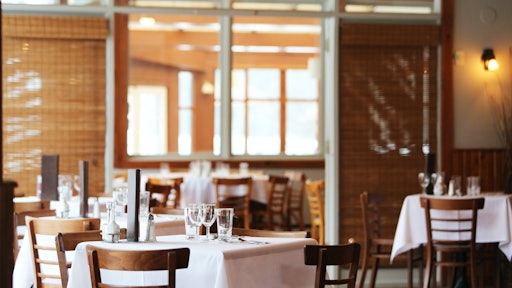 Pexels
Total customer transactions at major U.S. restaurant chains declined by 14% in the week ending July 12 versus year ago, compared to 11% in the prior week. Quick service restaurant (QSR) chains drove the decline, decelerating 4-points to 13% year-over-year while full service restaurant (FSR) chains improved declines by 3-points to 26% year-over-year. A reversal from last week when FSRs drove the declines and QSRs fueled the improvement in declines, according to NPD's CREST Performance Alerts, which provides a rapid weekly view of chain-specific transactions and share trends for 75* quick service, fast casual, midscale, and casual dining chains representing 53% of the commercial restaurant traffic in U.S.
"Last week when quick service restaurants drove the improvements in restaurant customer transaction declined, I highlighted the apparent divergence in trend between quick service and full service restaurants, supported by sound reasoning about on-premises and off-premises models, the pace of reopening and re-closing, and the resurgence in COVID -19 cases around the country," David Portalatin, NPD food industry advisor and author of Eating Patterns in America . "The flip in declines this week from quick service restaurants to full service restaurants is a reminder that the world is unpredictable today and we should expect twists and turns on the bumpy road to recovery. Still, the pre-COVID trend that favored quick service restaurants and the segment's expertise in offering off-premises services, like drive-thru and delivery, has accelerated during the pandemic and will continue to do so in the long-term."
The estimated percentage of U.S. restaurants that are permitted to have on-premises dining in the week ending July 12 declined to 82% from 90% in the prior week, according to NPD's restaurant census ReCount. The majority of the change was in California. In week ending July 12, most California restaurants were once again off-premises only statewide. As a result, California's FSR transactions declined 6-points to 51% versus year ago, the lowest percentage of any state. In week ending July 19, FSR volume in California will be completely off-premises, which will lead to restaurants in the state ramping up delivery programs, streamlining menus and repurposing parking lots as temporary drive-thru lanes. As the state with the nation's largest number of restaurants, this will certainly contribute to the reshaping of restaurant operations in the new normal.