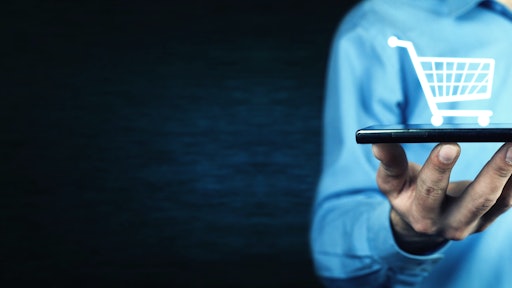 Getty Images
Over the past 12 weeks, as the Coronavirus disease (COVID-19) ran rampant throughout the world, consumers retreated to their homes and restaurants largely moved to carry out and delivery models.
It's no secret that restaurants are being held to the same high standards as their counterparts in other industries, having to make business additions and adjustments to meet consumers where they are, particularly as it relates to providing choices for ordering. But, unlike other sectors, 90% of restaurants have less than 50 employees. In other words, offering these options can come at a steep cost for the small businesses that comprise the vast majority of the restaurant industry.
As the pandemic continues to run its course and even as restaurants begin to open their doors once more, consumers are continuing to order. In fact, a survey found that nearly 70% of consumers have ordered for delivery during the pandemic. From the restaurant's perspective, it's even more imperative to elevate visibility and offer options across delivery platforms to ensure a presence across the various apps a potential customer may use.
While consumers continue to order, some local governments are providing short-term assistance to restaurants reeling from fees associated with third-party vendor costs. Still, restaurants will have to carefully navigate their relationships with third-party aggregators – a fine art to ensure they are able to provide their customers with an at-home experience that mimics that of an in-restaurant experience and actually make money.
So where can restaurants step up? Here are a few things to consider:
Restaurants need to take ownership of the last-mile
As the United States looks to re-open, consumers are still wary about fully embracing dining experiences outside of their own homes – only 11% of consumers said they would start going to restaurants and stop ordering delivery all together. That said, restaurant owners and operators are in a unique position to manage and take full ownership of the last-mile delivery process, build direct relationships with their customers and provide optimized delivery services, all while reducing their reliance on third-party services.
Consumers are hyper-focused on the delivery portion of a take-out order, looking for their orders to arrive on time, hot and fresh and without error. Restaurants' delivery experiences will have to continue to evolve and the restaurants themselves are the ones that can shape and capitalize on that evolution. Restaurants that offer transparency and communication throughout the entire delivery process will be able to retain long-standing, loyal customers and new customers will establish loyalty knowing that what they've ordered will be delivered as they expected it – on time, complete and fresh.
AI and machine learning are going to become imperative to success
As competition has mounted, innovation has made technology more accessible than ever before, and it's not just the major brands that are taking advantage. Restaurants that are able to adopt AI and machine learning technology into their systems are going to be at an advantage.
Since these technologies have the ability to learn as they complete jobs, checking for food quality and order completeness will no longer fall only on already-stressed employees. Additionally, using AI and machine learning can help optimize the delivery process, providing drivers efficient routes based on learned traffic patterns within the delivery zone and alerting the customers of their order status should there be any delays.
Restaurants that are able to effectively deploy these technologies will be able to focus their human capital towards maintaining a quality experience, which will ensure that customers' needs are being met as soon as an order is placed or when a complaint is filed.
Optimization is key for brand loyalty
Gone are the days where consumers order via telephone and then wait for their food to arrive. As technology has advanced and been implemented across every sector to give consumers the ability to tap into status updates from start to finish, the restaurant industry has had to embrace this change as well.
Up until recently, optimization technologies that reduced dependence on third-party services were only available to select major brands due to the high costs associated with them. But with new, improved technologies that are not as heavy on the pocket, restaurants can now ensure superior service and faster deliveries, all at a lower cost, and eliminate the middlemen (third-party delivery services).
By implementing optimization technologies, such as order trackers, packing stations and real-time delivery tracking, restaurants can scale their operations effectively and drive revenue, ultimately giving them the ammunition to compete with the power-hungry third-party delivery services and keep their customers happy.
No one can say for sure what the restaurant industry will look like once the pandemic has subsided, but it has certainly heightened awareness among both restaurant owners and consumers about the high-stakes business and what needs to be done to keep local favorites thriving long-term.