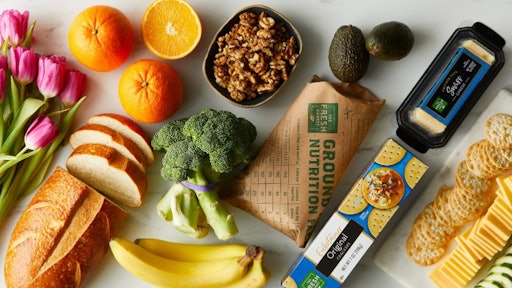 The Fresh Market
Northgate Senior Director Leads LFIA
Looking to grow its abilities to represent the Latino market within the food industry, the Latino Food Industry Association (LFIA) has appointed Lupillo Ramirez as president.
As senior director of innovation and product development at Northgate Gonzalez Markets, Ramirez has more than three decades of experience in food, working his way up from deli clerk in 1986.
Bristol Bay Sockeye Gains Marketing Director
The Bristol Bay Regional Seafood Development Association has brought on new marketing director Lilani Dunn. She comes from Orca Bay Seafoods as the head of marketing since 2015.
With her extensive history in seafood marketing, she will represent the Bristol Bay sockeye fishery. She also serves as the vice-chair of Alaska Seafood Marketing Institute's Domestic Marketing Committee as well as the board of the Northwest Fisheries Association.
Cresco Labs Co-Founder Moves on to Next Challenge
Cannabis company Cresco Labs is celebrating the career of one of its co-founders and president, Joe Caltabiano as he retires and only maintains his Board of Directors duties.
The former president describes himself as a serial entrepreneur and is moving on to find his next challenge, after originally forming the company in 2013.
The Fresh Market Inc. Experiences Changing of the Guards
Grocery store The Fresh Market has revealed its CEO is stepping down, making way for Jason Potter to take over.
Larry Appel has resigned after two and a half years with the grocer, while Potter joins with more than 30 years of experience in the perishable industry. He was most recently executive vice president of operations at Sobeys, the company where he spent most of his career.
In 2016, the grocer selected Supervalu as its grocery wholesaler and distributor.