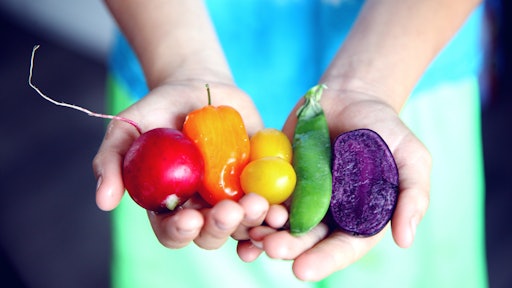 Sharon McCutcheon from Pexels
Captain D's Supply Chains Sees New Direction
Fast casual seafood restaurant Captain D's is getting a new leader in its supply chain, who will direct purchasing, food safety and the quality assurance team. Brad Clark will take over as chief supply chain officer at the restaurant chain, coming from P.F. Chang's China Bistro after seven years. He will take the place of Janet Duckham, as she retired in February.
In addition to his years at P.F. Chang's, Clark spent 21 years at the Unified Food Service Purchasing Co-op.
2020 to be AIB International CEO's Last Year
Food safety is ushering an industry veteran into retirement as president and CEO of AIB International, Andre Biane, announces he will retire at the end of this year.
After seven years, Biane will step down as AIB searches for his replacement. He is known for guiding the organization through a significant transition period and plans on guiding and tutoring his replacement.
Subway Invests in Digital Insights
Former president of Carrabba's Italian Grill, Mike Kappitt, is joining Subway Restaurants as chief operating and insights officer. The newly created role will see Kappitt lead Subway's third-party delivering efforts, analytics and insights as well as other digital channel initiatives.
In addition to Carrabba's, Kappitt has spent 20 years in restaurants and franchises such as Outback Steakhouse, Burger King North American and Alamo and National Car Rental.
J.M. Smucker Looks to 3 Decades of Experience in COO
J.M. Smucker Company is preparing to onboard a new chief operating officer starting in April, who will come from Procter & Gamble.
Former vice president and general manager of Procter & Gamble's North American Family Care division John Brase will takeover as J.M. Smucker COO April 13. With more than 30 years of experience in consumer goods, he will be responsible for overseeing pet food and snacks, coffee and consumer foods in addition to away from home, operations and its supply chain.
J.M. Smucker has had a interesting last couple of years, as it leans to focus on modern operations such as adopting wind power, in addition to selling the Pillsbury group and seeing stocks drop amidst tariff concerns.
Chipotle Ushers in New Era
Chipotle founder and executive chairman Steve Ellis has revealed he will step down as director and chairman, making way for current CEO Brian Niccol to fill the position. Appointed by the board, Niccol will take the founder's position, but current lead independent director Neil Flanzraich will remain in his role.
In addition, board directors Matthew Paull and Paul Cappuccio will not stand for re-election during the annual meeting of shareholders this year. After the meeting, the board will consist of six independent directors, totaling seven directors altogether.
Similar to J.M. Smuckers, Chipotle recently saw uncertainty with imposed tariffs. The restaurant also recently received a subpoena over an outbreak from one of its Ohio locations that left more than 700 sick.
Taking Produce in a Modern Direction, United Fresh Sees Board Evolution
United Fresh Produce Association is undergoing wide reaching changes in its board after its March 2020 meeting.
Michael Muzyk is taking over as chairman of the board, while Greg Corrigan moves to immediate past chair. Chair-elect is now Danny Dumas, current senior vice president of N.A. sales and product management at Del Monte Fresh Produce. President of Robinson Fresh Michael Castagnetto is now secretary-treasurer.
In addition to these senior roles within the board, new members Melissa Melshenker Ackerman, José Antonio Gómez Bazán, Lisa McNeece, James Rogers, Natalie Shuman and Mary Thompson have also joined.
Immediate Past Chair Cindy Jewell, Jeff Cady, John Jackson, Doug Kling, Phil Muir, Kristen Reid and Brent Scattini make way for these new members as they conclude their service.
United Fresh also announced that it is partnering with The National Grocers Association (NGA), the trade association representing the independent supermarket, to connect produce distributors to retailers.