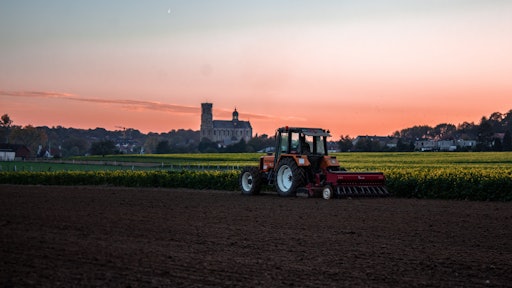 Keyport Invests in Prepared Meals Growth
New director of sales Mark Clark is taking on his new job title at wild seafood company Keyport to expand its prepared seafood meals on a national level.
Clark has almost 30 years of experience in business development and sales from companies such as Seattle Gourmet Foods. In his most recent position, he focused on sales for a total of ten brands owned by Seattle Gourmet and launched new SKUs at multiple retailers.
With Keyport, the director will be dedicated to growing distribution in grocery stores throughout the United States on a national, regional and independent level.
Aqua Closes Natural Gas Utility, Focuses on Water Management
Essential Utilities Inc.'s Aqua has gained a new vice president of operations in Mark McKoy, bringing with him 15 years of experience in water utility.
Reporting to president Colleen Arnold, McKoy will manage operations of the water utility service throughout its eight states.
Arnold has just been promoted to president from deputy chief operating officer and is now overseeing all Aqua's utilities as Essential closes its national gas utility, Peoples, in Pittsburgh.
McKoy comes to Essential from SUEZ North America's New Jersey water utility, where he was responsible for $1.3 billion in water and wastewater assets among others. His variety of experience throughout the years in water management impressed Essential executives such as Arnold and CEO Christopher Franklin.
Brian Rayfield Wields Teamwork as PennRose Farms President
PennRose Farms is concentrating on expanding the supply chain and putting customers first and has hired a new president to do so.
Brian Rayfield will lead day-to-day activities, coming from 30 years in produce at other companies such as J&J Family of Farms and Border's Melons. He plans to use the unique strengths of each department and individuals in the company to expand the business.
Bowery Farming's New Scientist has Years Developing Produce Resilience
Sustainable indoor farming is likely to see an uptick in results as Bowery Farming takes on Newton Kalengamaliro as senior agricultural scientist to optimize yield and quality. Plant breeding, physiology, biochemistry and product development are areas of focus for Kalengamaliro with a specialty in produce.
The scientist will bring his knowledge gained from years of studying plants and how they adapt to stress, developing strategies to strengthen resilience.