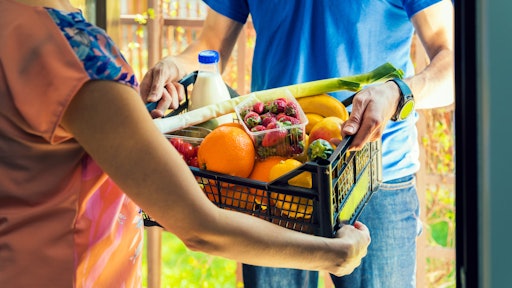 Getty Images
Takeoff Technologies has teamed up with Wakefern Food Corp., the largest retailer-owned grocery cooperative in the U.S., to launch a highly automated micro-fulfillment centers in New Jersey.
"We are excited to partner with Takeoff Technologies to see how their hyperlocal automation technology will benefit our cooperative, retail members and shoppers," said Steve P. Henig, Wakefern's vice president of Digital Commerce & Analytics. "We are really proud of our eGrocery shopping platform, ShopRite from Home, and believe this partnership will enhance our online shopping service."
Wakefern is at the forefront of the growing e-grocery market. Its ShopRite from Home program offer customers the opportunity to choose between pick-up and home delivery options. This new partnership will expand the company's capabilities to deliver top-notch service and value under a scalable model.
The new center will serve select ShopRite stores operated by Wakefern member Inserra Supermarkets in North Jersey and New York. Takeoff's automated technology will use advanced robotics in the fulfillment center, allowing upwards of 60 grocery items to be assembled in minutes, increasing efficiency.
"We're thrilled to partner with Wakefern to help make their eGrocery service even better," said Jose Aguerrevere, CEO and co-founder of Takeoff. "Our hyperlocal approach and technology results in lower packaging costs and high last mile efficiency."