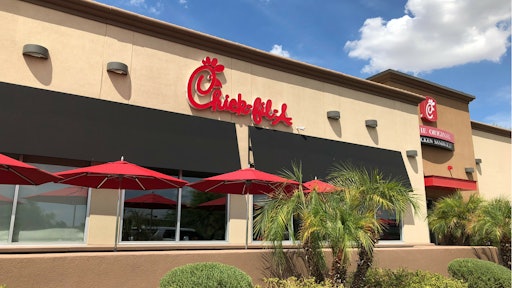 Pexels
Chick-fil-A has made its first delivery from its own distribution center last week, saying that there is many more to come as it continues to build its own distribution network.
The restaurant chain first announced the distribution this spring, saying that it will open initially as a pilot facility while the full-scale permanent facility is built.
"We are thrilled to be opening our first distribution center right here in Georgia," said Paul Trotti, executive director on the distribution project. "This investment will allow us to continue to innovate around Chick-fil-A restaurants' unique needs so that we can better serve restaurant Operators and Team Members, and ultimately our guests."