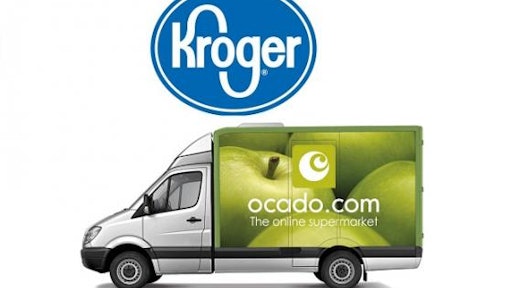 British online grocer Ocad's partnership with Kroger is helping the company make progress in identifying locations for the first 20 sites to build automated warehouses in the U.S., Reuters reports. The companies formed a partnership back in May to amp Kroger's delivery business.
According to Reuters, the Kroger deal is Ocado's biggest yet. Kroger is working to identify the first three sites for automated warehouses.
As online grocery shopping continues to become more popular, Ocado will help Kroger develop high-tech distribution systems.
Ocado boasted high shares last quarter, with retail revenue rising 11.5 percent, Reuters reports.