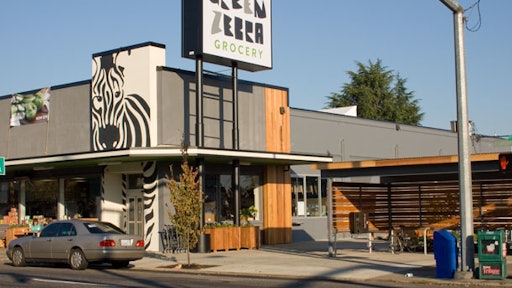 Healthy convenience store, Green Zebra Grocery, is planning on expanding throughout the West Coast in the next five years, the Los Angeles Times reports.
Green Zebra founder Lisa Sedlar hopes to redefine the nature of convenience stores with stores that improve the health of neighborhoods. With already three stores in the Portland area, Sedlar is on pace to build at least two dozen locations from San Diego to Seattle by 2023.
According to the Los Angeles Times, Americans are becoming healthier eaters, with trends showing the growth in buying healthy foods.
The store continues to succeed by delivering traditional consumer needs of cost, taste and convenience while still offering healthy foods. The first store gained $4 million in revenue when it opened in 2014 and is on pace to reach $12 million this year.
The LA Times reports that each store around 5,000 square feet, and costs around $1.5 to operate each year.
Sedlar is key on offering product experiences as well. Customers can find uncured hot dogs on self-serve rollers, a barista to serve coffee and Kombucha slushies. Meanwhile, the store's alcohol makes up 18 percent of its revenue, boasting artisanal brews seldom seen outside of Napa Valley.
To read the full original article, please click here.