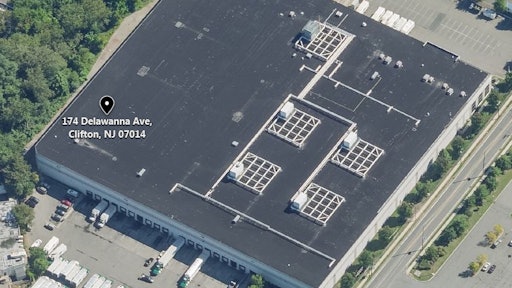 FreezPak Logistics is introducing to the market an additional public distribution center in Clifton, NJ making its debut on August 20, 2018.
The facility features 220,000 square feet of space, 29 dock doors, same day orders and will be the first to have 3 temperatures zones; freezer, dry and cooler all under the same roof.
The Saoud Brothers already offer freezer and cooler services at their Carteret, Kearny and Paterson locations. Their innovative ideas and commitment to product quality, accurate inventory, efficient and effective operations have led them to Clifton, NJ. In line with other locations, FreezPak Clifton will offer cross docking, port drayage, storage, LTL, FTL, repacking, USDA and FDA services.
This facility is strategically located with easy access to NJ Turnpike/95, RT 3, RT 21 and is situated 14 miles from the GWB.
David Saoud, Co-Owner of FreezPak, said, "We are dedicated to investing in technology and warehouse space for the growing economy.  We are forward-thinking and always looking for ways to improve our customers' experience."