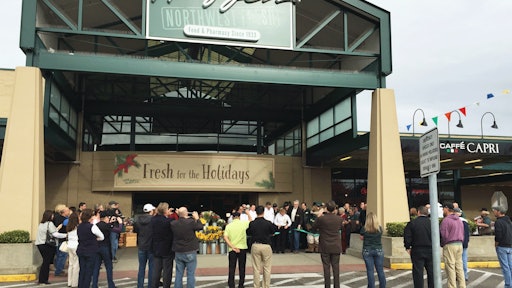 When the Federal Trade Commission in January cleared grocery chain Albertsons Cos. to buy rival Safeway Inc., it insisted that the two companies sell 168 of their stores to rivals to preserve competition and protect consumers from higher prices, according to The Wall Street Journal.
The FTC allowed the small Pacific Northwest supermarket operator Haggen Holdings LLC to buy most of the stores, and Haggen quickly ballooned to 164 locations throughout the West from 18 in Washington and Oregon.
Just months later, however, the rapid expansion appears to be more than the company could handle, and the FTC-approved plan looks like a major mistake.
Instead of becoming a regional powerhouse, Haggen is struggling to stay afloat. The company filed for bankruptcy-court protection last month, and began closing 26 of its recently purchased stores. It then announced plans to close 100 more locations and realign its business around 37 "core stores."
Complicating matters, Haggen alleges Albertsons thwarted its expansion by interfering with its attempts to reopen the acquired stores under the Haggen brand name, something Albertsons denies.
Haggen's pullback put workers, suppliers and shoppers in a bind. It also highlights the difficulty of orchestrating divestiture deals designed to replace competition that would otherwise disappear after a merger.
To read more, click HERE.