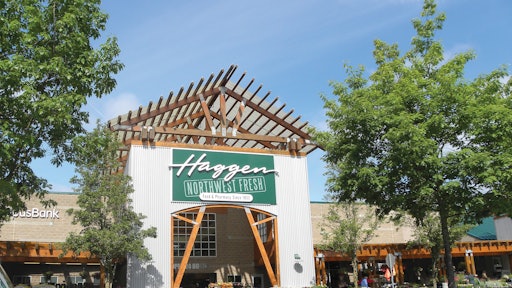 Haggen, the Bellingham, Wash.-based West Coast regional grocer, announced that in order to reorganize around its core profitable stores, it has filed voluntary petitions for reorganization under Chapter 11 of the U.S. Bankruptcy Code for the U.S. Bankruptcy Court for the District of Delaware in Wilmington. The company has received commitments for up to $215 million in debtor-in-possession (DIP) financing from its existing lenders to maintain operations and the flow of merchandise to its stores during the sale process.
Haggen last week sued Albertsons seeking more than $1 billion in damages. Haggen grew from an 18 store regional grocer to 164 stores through the purchase of Albertson's locations in December 2014.
The company has made customary first-day motions with the Bankruptcy Court intended to support the continuation of its day-to-day operations for customers, employees, vendors and suppliers, and other business partners during the restructuring. As part of that, it is seeking court approval to continue employee wages and certain benefits and honor certain customer programs. The motions are expected to be addressed by the court in the coming days.
"After careful consideration of all alternatives, the company concluded that a reorganization through the Chapter 11 process is the best way for Haggen to preserve value for all stakeholders," said John Clougher, chief executive officer of Haggen. "The action we are taking today will allow us to continue to serve our customers and communities while providing Haggen with a process to re-align our operations to be positioned for the future."
The company has engaged Sagent Advisors to market for sale some locations in the five states it operates and to explore market interest for various store locations. Discussions are underway with interested parties to sell many of the company's remaining assets.
Haggen grew from an 18 store regional grocer to 164 stores through the purchase of Albertson's locations in December 2014. The associated conversion process of the stores made Albertsons cooperation and good faith implementation of the terms of the deal in the asset purchase agreement essential.
This did not occur, as set forth in the company's recently filed lawsuit against Albertsons, which details a number of Albertsons' actions, which ultimately led to Haggen's failure in its efforts to convert newly acquired stores and ultimately resulting in the Chapter 11 filing.