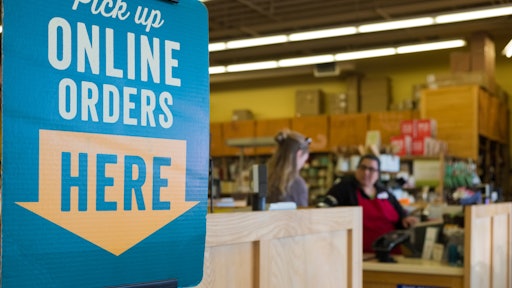 Wallpaper AdobeStock_494061056_Editorial_Use_Only
Increasingly cost-conscious consumers are driving demand for omnichannel experiences, retailer apps and embedded finance offerings that add value without incremental expense, according to a new Fiserv report.
"Businesses have tremendous opportunity to deepen relationships with customers by enabling omnichannel experiences that streamline the purchasing process," says Casey Klyszeiko, head of Carat and global e-commerce at Fiserv. "By integrating a range of commerce experiences within their own digital ecosystems businesses can simplify how customers earn, shop, and save while engaging customers in value-added programs that increase loyalty and customer satisfaction."
From Fiserv:
Among consumers, 59% said price is their biggest consideration when determining which channel to shop. Price is the top factor for both high-income earners (60%) and low-income earners (58%).
When shopping via app, 44% of consumers choose retailer apps over third-party apps because they offer lower fees.
Consumers are comparing prices before they order. In fact, 46% of consumers who ordered directly from a retailer's app also searched on a third-party app, a 6% increase from 2022.
In total, 59% of U.S. consumers said they used buy online, pickup in-store (BOPIS) in the preceding month, up 2% from 2022.
BOPIS usage is most popular at restaurants (59%), retailers (47%), and grocery stores (47%). BOPIS is nearly ubiquitous amongst Millennials and Gen Z, with 85% of consumers leveraging the service.
50% of U.S. adults have ordered ahead on a retailer app in the past month, an increase of 3% from 2022. This capability is particularly embraced by Millennials (69%) and Gen Z (66%).