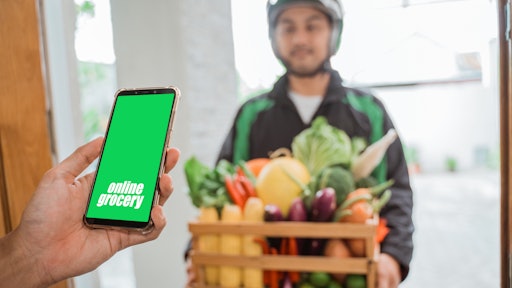 AdobeStock_346469883
Nearly 56% of respondents expect to use home delivery more in the future, and of those, 83% think there will come a time when home delivery is their primary method of shopping, according a HomeValet survey.
"On the porch of homes, even those 'fortified' and remotely monitored with sophisticated IoT security devices, we see packages and groceries waiting to be retrieved by a homeowner returning from work, errands or children's sports left susceptible to spoilage, damage and porch piracy," says HomeValet co-founder and COO Jack Simms. "Results from the survey confirm what we've seen -- people increasingly experience new challenges resulting from offerings specifically designed to make their life easier, and are looking for a smart solution that puts them back in control, providing peace of mind and convenience."
From HomeValet:
While the pandemic may have changed Americans' behaviors, results found 69% plan to continue shopping online even after the pandemic ends.

Respondents said they would like to see more control over delivery times (46%), secure package delivery boxes (42%) and auto-replenishment of regular online purchases (34%).
"Before the advent of delivery and rise of e-commerce when consumers shopped exclusively in stores, they didn't need a safe place to receive deliveries at home. Yet, the changes in consumer habits over the last 30 years has made it clear that the front porch is now the de-facto loading dock for consumers, subject to a host of new delivery dilemmas and vulnerabilities," says Simms. "While companies seek to address the last-mile, or rather last yard, of delivery they must rethink the existing system, which was not designed to accommodate e-commerce and modern-day consumer habits."