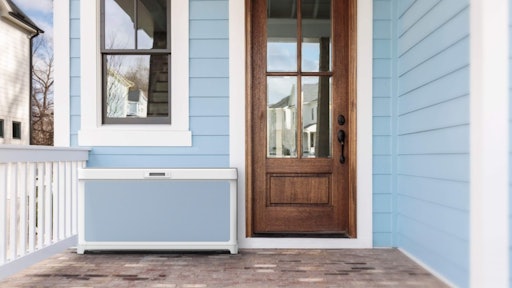 Walmart
Walmart partnered with HomeValet to pilot temperature-controlled Home Valet-powered smart box technology for consumers to properly store the refrigerated and frozen foods and beverages received from grocery delivery. Doing so gives consumers the ability to receive secure, contactless deliveries while maintaining the appropriate temperature for chilled items that would have otherwise spoiled sitting on the front porch.
·        HomeValet's smart box is powered by an Internet of Things (IoT) platform with three temperature-controlled zones, so it can properly store refrigerated, frozen and pantry items.
·         When it's time for a delivery to be made, the smart box communicates with the delivery provider's device, giving them secure access to the smart box to complete the delivery.
·         This presents Walmart the opportunity to deliver items 24 hours a day, seven days a week.