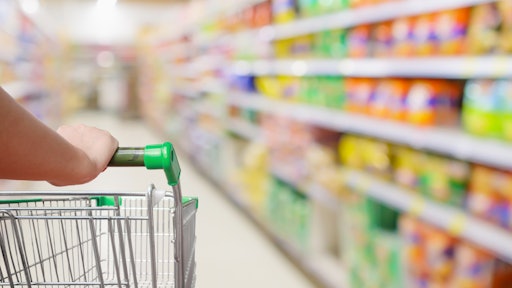 According to a new report from NCSolutions, consumers in the United States and their shopping habits remain heavily impacted by the Coronavirus (COVID-19) pandemic, which will influence how the cold chain needs to operate. For instance, most (96%) say that they disinfect their home more than ever before, 47% focus on eating healthier and there's been a 14% jump in grocery spend. Additionally, mental health becomes a factor in even pushing trips to the store, with 42% of survey takers saying they go to the grocery store for a sense of normalcy and to get out of the house. Fresh produce sales are also up 24% from last year. 
Cooking at home is now a staple of the American diet. Almost half (47%) of respondents say they cook more frequently now than before the pandemic. Frozen foods (29%), staples such as dry grains and beans (28%) and baking ingredients (27%) were the food categories with the highest growth during the pandemic, according to NCS consumer purchase data. Many of these high-growth categories reflected the need to keep pantries stocked and to support more cooking at home.
Snacking while engaging in entertainment options is another way Americans are coping while being more homebound. Ninety-one percent of Americans say they snack while watching TV or while doing other forms of home entertainment, and 67% say they snack while enjoying some form of home entertainment.
"The big question on everyone's minds is: Which of these newly formed behaviors will stick? Looking back at history, we see numerous examples of behaviors changing post-crisis. After the excesses of the Roaring Twenties and the poverty of the Depression, for instance, many people became extremely cautious about money. Some went as far as to save money in their mattresses – behavior that lasted for decades," said Linda Dupree, chief executive officer, NCSolutions.