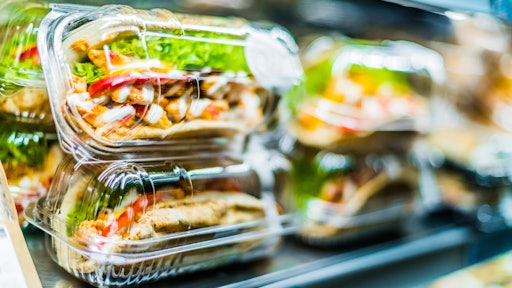 monticellllo - stock.adobe.com
New research from IRI found that small and extra-small CPG manufacturers' and retailers' own brands gained U.S. market share over larger players during 2020.
Earlier in 2020, private label store brands more than held their own against the national brands, making these brands both recession-proof and pandemic-proof.
"The consumer shift toward smaller manufacturers and private label products is something that IRI has been documenting for several years, and we saw the trend accelerate during the COVID-19 pandemic," says Dr. Krishnakumar S. Davey, president of strategic analytics for IRI. "Many large manufacturers were not able to meet the surge in demand caused by the COVID-19 pandemic in the second quarter when they lost most share to smaller players who seized on this opportunity. Several brands attracted a number of new buyers as in-home consumption surged. Large manufacturers fared relatively better in the third quarter, but still lost significant share (-1.3 points vs. year ago as compared vs. -1.9 share points vs. year ago in the second quarter). The fourth quarter saw some improvement and reversion to historical trends (-0.8 points vs. year ago). Many extra-small manufacturers are mostly new entrants to the market into supply-constrained categories (e.g., soap, hand sanitizers, home health care kits)." 
From IRI
The convenience channel is recovering and is expected to bounce back as consumer mobility increases later this year.
Small manufacturers in breakfast categories, frozen fruit, snacks and shelf-stable products experienced growth.