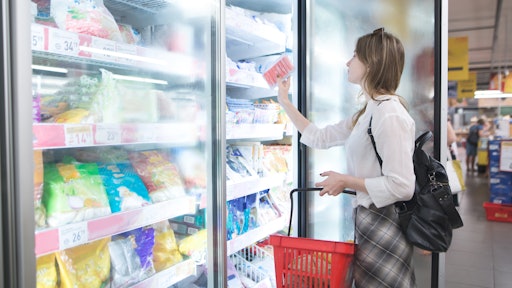 bodnarphoto - Adobe Stock
To say that 2020 has been a difficult year for brick-and-mortar retailers would be like saying the Tour de France is a casual bike ride. With the spread of the Coronavirus disease (COVID-19), the business lockdowns and the more than 50% decline in foot traffic, 2020 was certainly challenging for offline retailers.
And, now with the number of COVID-19 cases skyrocketing and the return of more business restrictions, unfortunately, retailers won't be out of the woods for a bit. However, the difference between this recent wave of closures and the ones that took place earlier in the year is that we now better understand the formula for getting through this challenging period.  
With much of the country having spent a significant portion of the year in either total or partial lockdown, merchants that have been able to shift all or a majority of their offerings to e-commerce platforms are faring better during the pandemic than those that rely exclusively on in-store foot traffic. What's more is, consumers have shown a willingness to adapt to those online channels.   
There are, however, reasons for brick-and-mortar businesses to be optimistic. Studies have consistently shown that consumers still prefer to make most of their major purchases inside of a physical store—i.e. the tactile experience is still very important for shoppers. 
So, while the pandemic has motivated shifts to online, it most certainly will not destroy the offline retail experience entirely.
Zenreach data shows that even during a global pandemic, half of all consumers are still shopping in stores. This means that while the pandemic has motivated shifts to online, it most certainly will not destroy the offline retail experience entirely.
In order to survive, offline retailers still have to be very strategic with their marketing and communications.
Perhaps most of all, it is critical that merchants take safety measures to alleviate consumers' ongoing health and safety concerns—doing things such as sanitizing surfaces, limiting store capacity to maintain social distancing, implementing mask policies and adopting contactless payment options. 
But, simply taking these precautions is not enough—it is imperative that retailers let their consumers know about these actions. Merchants must get the word out to their consumers about their safety precautions and how they are open for business.  
Second, now more than ever, it is vital that retailers identify and connect with their most valuable consumers. If you have limited capacity in your store, make sure that you focus on bringing in your loyal, high-value consumers and not the low-ticket, one-and-done ones. 
If your doors are closed for in-store dining or shopping, then you can still target those valuable customers for online purchases or delivery.
Lastly, as counterintuitive as it may seem, now is a great time to boost online advertising for new customers. Consumers are more likely to perceive brands who advertise during economic downturns as industry leaders who are more stable and reliable, which could translate to increased business both now and after the pandemic passes. 
Furthermore, with many competitors cutting back on ad spending, the cost of media has become quite inexpensive. The combination of lower online advertising costs and record-high online engagement rates have created a perfect storm for marketers looking to capitalize on a large captive audience.
The better you can create a safe shopping environment, effectively target your best customers and maintain (or even boost) your marketing spend, the more likely you are to successfully drive customers into your locations and sustain business during this challenging time.