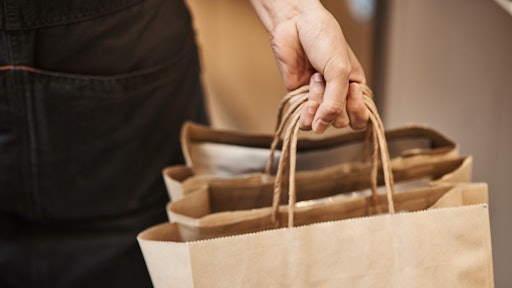 Adamov/stock.adobe.com
Food packaging manufacturer Kari-Out looks to follow the growth of the foodservice industry with the acquisition of Paper Bags USA. While the foodservice industry continues to busy following shutdowns due to COVID-19 while takeout also remains popular, many regional governments are introducing strict guidelines when it comes to foodservice packaging to prevent added pollution. Single-use plastic bans spread throughout the United States, driving foodservice outlets to search for alternative packaging. In light of this, Kari-Out acquires Paper Bags USA, which offers an alternate to plastic bags. Paper Bags USA is also located in New Jersey, where some of the strictest single-use plastic bans will go into affect on May 4.
Per Kari-Out:
At a time when pickup and delivery service is trending upward, paper packaging and bags are a growing market segments for

Kari-Out.

The company has immediate plans to double the capacity of the Paper Bags USA facility and enhance the printing capabilities to four-color printing.
Kari-out is not new to the bag business. In fact, they have been making millions of paper food bags for over 20 years out of their Totowa, NJ facility. They make everything from bags perfectly designed to hold egg rolls and ribs to sandwiches and tacos. The company has already purchased additional food bag machines that will add capabilities for four color printing on food bags and significantly increase output to better serve their large quick-service restaurant customers. These four-color print machines increase capabilities for customers requiring uniquely branded bags.