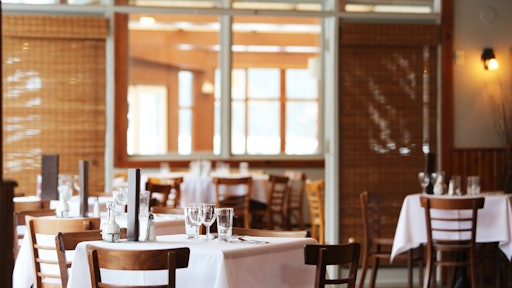 Pexels
Cold winter months have always been difficult for restaurants and bars, but 2020 is looking to be even more difficult, as many operators inherit unpaid bills from summer and look ahead to an unclear future. While Moody's Investor Service has upgraded its outlook on the foodservice industry from "negative" to "stable" -- a key indicator of industry performance -- it's important to realize that the basis of their outlook comes primarily from larger chain restaurants. Smaller independent restaurants, while they certainly have also benefited from diners' increased willingness to dine out and order delivery, are the hardest hit, with 75% of closures being independent restaurants.
Summer 2020 led to adaptation and innovation in leaps and bounds for our industry; elevated takeout and delivery, patio seating spilling out into the streets of urban areas, kitchen optimization with tech, restaurant grocery stores and sunny picnic kits. Many restaurants have finally nailed their processes and strategies for the "New Normal," and feel the challenge of doing this all over again with rising cases, cold weather and uncertain legislation. The constant need to transform is a challenge for any business, but independent restaurants have the advantage of agility compared to their larger counterparts. Independent restaurants and groups can keep momentum through these months by remaining agile, listening to their customer base and cooperating with the entire ecosystem.
1. Standing still is not an option. Get lean, scrappy and agile.
Technomic's recent industry forecast outlines a future very closely tied with the containment of the virus. This means 2021 could take the industry on a few, very different paths, and business owners and managers need to prepare to meet any of them. Operators need to embrace innovation, experiment with new methods of working and focus on efficiency and agility to survive. Most of all, this is a time for restaurants to rethink their traditional business models, often ones passed down through generations.
"Flat hierarchy" and "short feedback loops" used to be terms only heard in start-up offices, but the pandemic is changing the culinary fine dining landscape and giving young and innovative chefs a seat at the table.
This is an opportunity for chefs and managers to take advantage of data and build cleaner processes that enable them to cut costs, reduce waste, and ultimately, survive. They can take advantage of the optimization technology that is springing up, both for front and back of house, with tech companies in the restaurant space either removing or greatly reducing fees during the crisis.
2. Catering to the local crowd
It's crucial for restaurants to know their neighborhood, due to work-from-home restrictions and safety concerns keeping customers to their residential areas.
3. Supporting the ecosystem with partnerships
Environmental and health concerns are increasingly becoming top of mind for customers, and demand for healthier and sustainable food has remained consistent and increasing. Independent restaurants can take advantage of this with their connection to local, sustainable producers. Some restaurants have partnered with their suppliers to open grocery stores with high quality items, where the indoor storage capacity of the restaurant can be used as a hub to store these products in an urban area. This offers a helping hand so smaller local producers who may have faced reduced demand from restaurants, and who are transitioning business to direct-to-consumer to adapt. Data shows restaurants are reducing the number of suppliers ordered from by 21%, so this cooperation can help the local ecosystem. Others have leaned into menus with local and regional options which support the local producers and attract an environmentally conscious crowd, while keeping costs down due to a cheaper seasonal menu. Special events can still be possible during the winter months. A restaurant in Sweden partnered with a local hotel to use hotel rooms as safe and private dining rooms, which is a great way to engage with the local community and offer them an extraordinary out of home experience during the holidays. This is a time for the entire local industry to cooperate and keep momentum together - no restaurant is an island.
Winter means it's time for every business in the ecosystem to remember we are not working in isolation. Restaurants, restaurant tech and suppliers need to work together to deliver value, pave the way to more efficiency within the restaurant business and create a landscape of more sustainable restaurants for the future.