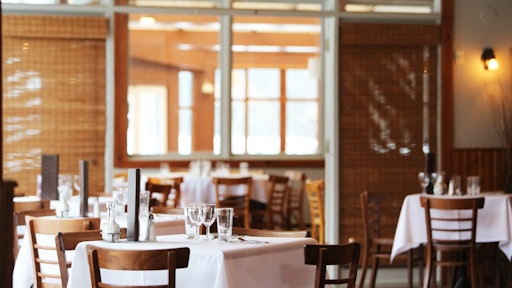 Pexels
A few weeks back, it was reported by The Wall Street Journal that the NYC council approved legislation that would allow restaurants to add a 10% surcharge on diners' checks to help restaurants as they try to recover from the economic hit brought on by Coronavirus disease (COVID-19) pandemic. Additionally, the NYC council is also considering a bill that would make sidewalk and curbside street dining permanent – a massive win for the restaurants who have fought to keep their doors open over the last seven months.
That said, while these bills are a great start, restaurant owners and operators are facing the reality of winter coming and outdoor dining, ultimately becoming less popular.
So, what more can be done to help struggling restaurants make ends meet?
Restaurants can make changes to reach their customers more easily
Restaurants that have withstood the hardships of the pandemic and remained open for carry out, deliveries and outdoor dining (as available) are in a unique position to take a step back and re-evaluate their service. With many people still working from home and looking to the restaurant community for meals to fit in with today's hectic schedules, it's a great opportunity for restaurant owners to invest in technology and rethink their marketing strategies.
Some social marketing platforms offer sophisticated tools that restaurants can use to put themselves at an advantage. Some of these include tracking prior customers and the dishes they ordered. When restaurants invest in dynamic marketing tools, they can push personal advertisements to customers who haven't ordered from the restaurant for some time, offering their favorite dishes, best-selling dishes, similar dishes that they may like and even personal coupons to incentivize a sale.
Another way that restaurants can target their customers is to collaborate with buildings that have digital bulletin boards. When restaurants are able to have access to a platform like this, they can offer special promotions such as lunch specials or free desert just for the building residents. Using this medium, restaurants can reach a large number of people in short time at a low cost. They can also streamline operations by delivering more orders in the same run to the same location. For restaurants that are outside of large metropolitan areas, local groups and pages are another good place to reach customers and offer deals that keep loyal patrons coming back and new ones coming in the door.
We've reached a point during this pandemic when restaurants need to be offering an experience that mirrors what it is like to be dining at the restaurant, in addition to simply providing their customers with the best food possible.
Some ways restaurants can begin mimicking the dine-in experience is by is branding the dishes, napkins, packages, bags, etc., so that customer is given all that they need to enjoy the meal. Going a step further, restaurants can also include some of the "amuse-bouche"-type items that might only be given out at the restaurant to make the customer feel like they are being taken care of during this time. Ultimately, the goal is to ensure that in whatever medium the customer chooses to interact with the restaurant, they are getting the best experience and service, leading them to increase loyalty.
Customer feedback is a gold mine
It is not just marketing that makes up a restaurant. The food, experience and ability to address customer feedback in real-time are really where restaurants can set themselves apart.
When it comes to delivery, success is based in delivering the food fast and hot and fresh. One bad experience can lead to losing a customer forever. Restaurant owners should always think end-to-end and operate as close to real-time as possible. From the moment the customer places their order until they finish eating, the restaurant should be involved. It's not uncommon for restaurant owners to stop caring after the order has left the restaurant – and this is the wrong approach. Using technology, restaurants can easily manage their operations and deliveries from start to finish. For example, when a customer calls and asks about a late delivery, the restaurant can give an accurate answer about where the driver is and update the customer on the ETA. Restaurant operators can even go one step further by programming the technology they use to recognize inefficiencies in their operations. If a dispatching system realizes that there is a long delay, it can automatically notify the customer via text message and offer a coupon or discount on the customer's next order.
So, where are we headed in 2021?
2021 will be the year of change. Restaurants that do not take COVID-19 restrictions seriously will shutter and those that do, and work to capitalize on the different ways to reach customers, will flourish. Owners will need to be nimble – changing operations, marketing and technology with the long-term in mind, but also with the ability to meet challenges that still exist in the short-term.
Additionally, as states continue their reopening, indoor dining capacities will grow slowly, but surely. In the meantime, the demand for delivery will increase given the transition to winter.
Restaurants have a lot of work ahead of them, and it's clear that local governments are doing their best to try to maximize what restaurants are able to do during this time. Restaurants owners are in a unique position to continue thinking creatively when it comes to marketing and technology solutions and in time, their businesses will see the benefits.