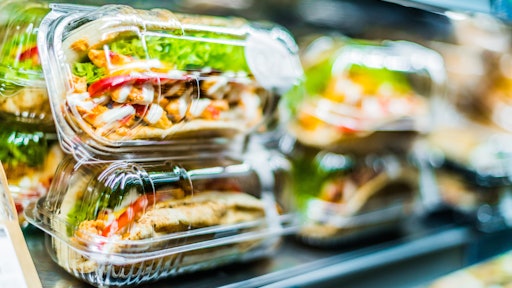 monticellllo - stock.adobe.com
The Fall 2020 issue of United Fresh's Fresh Insights for Foodservice highlights on-trend foodservice applications for fresh produce in restaurants, at retail, in meal kits and more.
"The ongoing pandemic continues to create challenges for foodservice operators and supplier partners, and pivoting to meet the evolving needs of consumers is essential," said Andrew Marshall, Director of Foodservice & Foundation Partnerships, United Fresh. "Produce-centric meals are positioned well to meet consumers' desires for healthier options, as well as meal solutions for the entire family."
The Fall 2020 issue provides insights into the latest In Season fall trends, highlighting cranberries and sweet potatoes, two items frequently found on holiday menus. With colder weather on its way, the report spotlights curry, a warming, globally-inspired dishes that can serve as a vehicle for a variety of fresh items.
Thinking ahead, the "On the Horizon" section covers the trends that will impact foodservice next spring, with deep dives into blueberries, celery, and fresh fruit tarts. This quarter's "Chain Report" explores the latest national account introductions, while the "Kids' Table" section looks at how cauliflower is being featured on kids' menus.
With Fall being traditionally focused on 'Back to School', the "View from Above" section features a report on how K-12 schools have pivoted to continue serving students, whether in-person or remotely. The section features insights from K-12 operators, shining a spotlight on their efforts to continue offering a variety of fresh produce, despite current challenges.
"The leadership of school nutrition professionals during the pandemic has been nothing short of extraordinary," said Sarah Grady, Manager, U.S. Strategic Supply Chain, McDonald's Corporation and Chair of the United Fresh Retail-Foodservice Board. "We're pleased to highlight several K12 operators in the latest issue of Fresh Insights, showcasing their continued commitment to offering fresh fruit and vegetables."