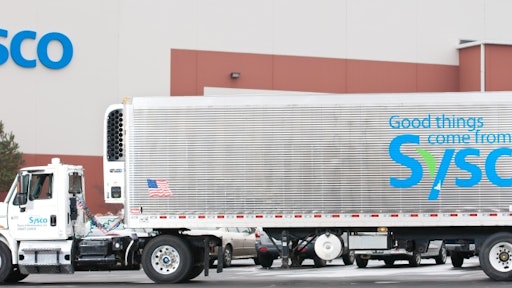 It's been more than a year since Sysco Corp. and US Foods announced plans to merge. Last week's announcement that the merger hit a standstill because of government antitrust concerns leaves many of us wondering how long the merger will take and what assets the combined company will have if and when the Federal Trade Commission (FTC) grants its approval.
Sysco announced last week that negotiations with regulators hit a standstill shortly after it agreed to sell 11 US Foods distribution centers to Performance Food Group Co. in order to address concerns about competition. According to published reports, the 11 US Foods distribution centers represent $4.6 billion in sales, which is more than double what Sysco originally planned to divest to win government approval for the merger.
In investigating the competitive implications of the merger, regulators learned that some broadline foodservice customers are concerned the merger could result in less competition. After all, the purpose of any merger is to improve operating efficiencies and reduce costs.
But a survey by the research firm Datassential, in conjunction with the Hale Group consulting firm, found foodservice operators are generally optimistic about the proposed merger.
In phase one of the survey, nearly 60 percent of the 500-plus operators queried said they believe they will have a wider product selection after the merger, while only 35 percent were concerned about price increases.
Sysco and US Foods have claimed that price decreases will be a major benefit of the combined company, with projected savings of at least $600 million after three to four years due to supply chain efficiencies, merchandising activities, and cutting overlap, leading to lower prices.
Datassential also notes that 31 percent of foodservice operators are starting to evaluate their supplier options due to the proposed merger. This has been welcome news to competing broadline foodservice distributors. Every broadline distributor I have spoken with in the last 12 months claims the proposed merger has been good for their business since foodservice operators want to know they will have choices once there is one less national distributor in the market.
That may sound overly optimistic to those who realize the capabilities of a combined Sysco/US Foods entity. But Sysco's competitors also know that if and when the merger happens, a lot of talent will become available to broadline foodservice distributors. Sysco estimates it will achieve net annual synergies of at least $600 million in four years. A good chunk of that likely represents some highly-qualified employees who will be looking to apply their skills at another distributor.
In the meantime, astute distributor employees recognize they need to be at the top of their game if and when new employees hit the distribution labor pool. Hence, the added employee commitment to Sysco competitors while the merger remains unsettled.
Brian Darr, managing director at Datassential, says that while research indicates foodservice operators are concerned and will continue to evaluate options, not many of them have decided to switch suppliers yet.
"It comes down to three things… price, selection and service," Darr says. "To date, we're not hearing from a significant number of Sysco or US Foods customers that they are feeling an impact price-wise, so they don't have a reason at this point to make a change."
Food Logistics' July cover story on foodservice distribution reported that the number of foodservice distributors has actually increased in the last seven years, despite the recession. The article noted there are more distributors carrying fresh, local and ethnic foods.
The Datassential report includes a lot of specific data. Persons interested in getting the report can contact Darr at 312-655-0594 or brian.darr@datassential.com.