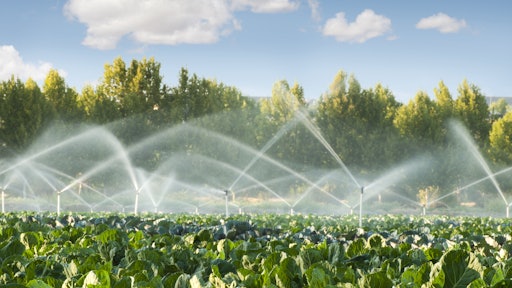 Deyan Georgiev
Donnie King Named President of Tyson Foods' Poultry Business
Donnie King has been named president of Tyson Foods' poultry business. King has over 35 years of experience working in the poultry business, both domestically and globally. He will once again lead the company's chicken unit, guiding and mentoring members of its leadership team, including Chad Martin, who will take on the new role of chief operating officer of poultry. King first joined Tyson Foods in 1982 and served in poultry plant and supply chain management.
Califia Farms Names Industry Veteran Dave Ritterbush as CEO
Califia Farms, a leading plant-based food and beverage company, announced that Dave Ritterbush has been named chief executive officer. Greg Steltenpohl, plant-based pioneer and the company's founder will retire as CEO and remain on the board as an executive director.
Ritterbush, a CPG industry veteran, has a proven track record of successfully leading food and beverage brands and elevating them to new heights, most recently as president and CEO of Quest Nutrition.
SpartanNash Announces New President and CEO
SpartanNash Company announced today that it has hired Tony B. Sarsam as president and chief executive officer (CEO). Sarsam will assume that role and join the board of directors, effective Sept. 21, 2020. Interim president and CEO Dennis Eidson will continue in his role as chairman of the board and will serve as executive chairman for a period of 30 days to ensure a smooth transition with Sarsam. He most recently served as CEO of Borden Dairy Company, Inc. where he led business growth and positive trends in a challenging industry.
Also, the company announced that it has hired Shaquanda Gordon as vice president of human resources, talent and diversity. Gordon will build on the Company's efforts to ensure a diverse, equitable and inclusive workforce by driving the overall human capital strategy for the organization. In this newly created position, Gordon will lead the HR, Talent and Diversity & Inclusion teams responsible for developing and executing upon diversity and inclusion, talent acquisition, and talent development strategies that drive a high performing inclusive culture for SpartanNash's family of more than 19,000 associates working throughout the United States.
Idaho Milk Products Strengthens Commitment to Their Customers with New Hires
Idaho Milk Products welcomes Florian Middelhuis to the position of vice president of sales and marketing on July 31, 2020. Middelhuis's expertise in the dairy industry, his knowledge of international markets and his aptitude in customer relations will take their sales & marketing team to a higher level of customer service, providing customers with the knowledge and ingredients they require to develop high-quality products.
Middelhuis' most recent employment was with Meggle in Germany as the business unit manager for their dairy ingredients group.
Industry Veterans Join Thomas Foods Team
Thomas Foods International, USA, a global meat processing company, recently added three industry veterans to their team. Greg Martin, Lori Dunn and Darrell Kahler join the organization, deepening customer relationships and services. As new team members, they help the company expand its portfolio that includes grass fed, halal and other products to retail and foodservice clients.
Ken Mirando to Serve as Site Lead for Retail Business Services' New Fresh Meat Facility
Ken Mirando has joined Retail Business Services, the services company of Ahold Delhaize USA, as campus lead for the organization's new fresh meat facility. The facility will be located in North Kingstown, Rhode Island.
In this role, Mirando will guide the Retail Business Services fresh meat facility team, collaborate around strategy and growth with Ahold Delhaize USA local brands, and manage the day to day relationship with the strategic partner, Cargill Meat Solutions, which will manage the operations and workforce at the facility. The facility's fresh meat buyers and transportation manager will report directly to Mirando.
Farm Foundation Names New Vice President of Strategic Marketing and Communications
Farm Foundation is pleased to announce that Jessie Atchison has joined the organization as vice president of strategic marketing and communications. In this new role, Atchison will be responsible for developing and executing the marketing and communications strategy for Farm Foundation as it continues to strengthen its position as an accelerator of practical solutions for agriculture.
Companies in this article