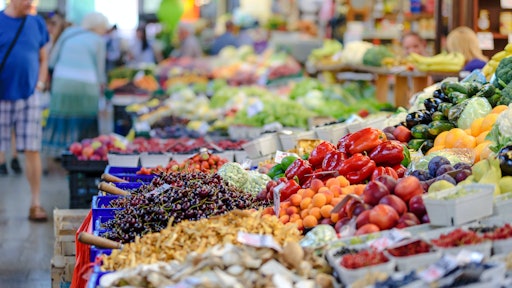 Photo by PhotoMIX Ltd. from Pexels
RPE Taps Farming Veteran for Business Development
RPE, Inc. has brought on an experienced farming executive, Lauren Mordasky, as its new business development manager. She has operated a 1,000-acre commodity farm with her family and was most recently a partner at Vermont Hydroponic Produce. At RPE, she will be responsible for driving new account development and business expansions with existing customers.
Albertsons Creates New Roles in Labor Relations
Albertsons Companies has promoted current vice president of human resources and labor relations of ACME Markets Dan Dosenbach to the newly created role of senior vice president of labor relations. Current vice president of human resources and labor relations in Southern California Brent Bohn will report to Dosenbach in his new role as group vice president of labor relations, another newly created position.
These new roles follow the retirement of Andy Scoggin after 30 years.
Raley's Hires New Administrative Officer
Raley's has hired former Columbia Sportswear Company vice president of legal Jen Warner as chief administrative officer. She will oversee the company's regulatory, risk management, food safety, sustainability, corporate strategy and governance programs. The company has referenced her broad experience and leadership skills as a potential asset to Raley's.
Warner will report directly to president and CEO Keith Knopf.
In 2017, Raley's completed the transition of its fresh seafood offerings to sustainable seafood throughout the entire company as part of an ongoing effort to change the way the world eats.
The Fresh Market Brings on New CMO
The Fresh Market, Inc. has hired a new chief marketing officer, Kevin Miller, from Natural Grocers. He now reports to CEO Jason Potter and has 30 years of experience.
At Natural Grocers, Miller was also CMO. His goal at The Fresh Market is to evolve the brand in support of its mission to make "everyday eating extraordinary."
Casey's General Stores Aims for 3-Year Growth with New Hires
As part of its three-year growth plan revealed earlier this year, Casey's General Stores, Inc. has appointed a new chief operating officer and chief financial officer to both start in June. Ena Williams will step into the newly created role of COO and Steve Bramlage will succeed former CFO Bill Walljasper who is retiring. Bothe executives will report to CEO Darren Rebelez.
These two additions have been made to lead mergers and acquisitions and enhanced operational efficiencies.
Terra Exports has hired a new chief financial officer based in its Las Vegas headquarters, Laura Peternostro. Her position will include acting as a liaison between leadership and sales on financial strategies to maximize sales and mitigate risk. For the past ten years, she has been controller and director of treasury and operations in New York and has experience in leadership and accounting in industries such as retail, wholesale, media sales and non-profit.
Casey's also recently tapped a restaurant veteran as new vice president of food service Michelle Wikcham.