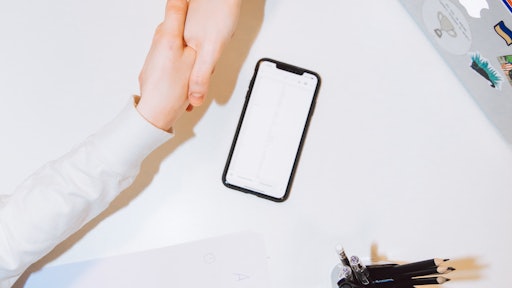 Polina Zimmerman from Pexels
Anna Mateu Joins Anderson & Vreeland as Supply Chain Analyst
The appointment of Anna Mateu as supply chain analyst for Anderson & Vreeland, leading manufacturer of flexographic print technologies, equipment and consumables, is announced by Graig Sanderson, purchasing manager for Anderson & Vreeland Inc. Mateu joins Anderson & Vreeland Inc. as a supply chain analyst and will be working from the Irving, Tex. office. Her focus will be on inventory analyzation and, specifically 3M.
Brett Wood Appointed to Senior Executive Officer of Toyota Industries Corporation
Brett Wood, the president & CEO of Toyota Material Handling North America (TMHNA), was recently appointed to Senior Executive Officer of TMHNA's parent company, Toyota Industries Corporation (TICO). Wood becomes the only non-Japanese TICO executive.
Wood, a 31-year veteran of Toyota, will maintain his current responsibilities as TMHNA President & CEO in addition to his new role as an officer of TICO. Wood began his material handling career at Toyota in 1989 as an entry-level engineer and has held many leadership positions within the company in the three-plus decades since then. As president & CEO of TMHNA, Wood oversees two main group companies – Toyota Material Handling (TMH) in Columbus, Indiana, and The Raymond Corporation in Greene, New York.
Kevin Fink will be transitioning out of his CEO role effective July 31st, as part of a planned transition following the sale of RSG from Standex to Ten Oaks Group.
RSG also announced the appointment of Aaron Brown as president of RSG effective Aug. 17th. Brown has a track record of building high-performing teams, growing businesses profitably, creating customer value and achieving operational excellence. Brown joins RSG from IPA, a Roper Technologies operating company, where he led all facets of the Services business including implementation, customer support, field maintenance, international distributors and strategic partnerships.
Companies in this article