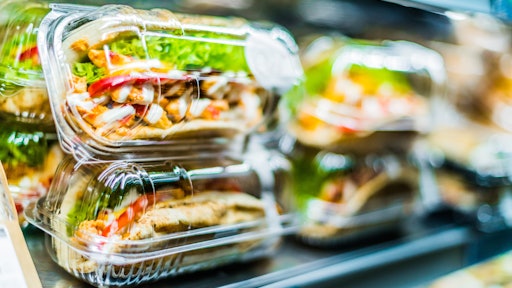 Monticellllo
Nelson Griffin of Red Lobster Joins Seafood Nutrition Partnership Board
The Seafood Nutrition Partnership (SNP) has announced Nelson Griffin of Red Lobster is joining its board of directors. Griffin, a veteran of foodservice and consumer package good procurement and supply chain management, brings a wealth of experience and thought leadership to SNP as it strengthens its outreach to encourage even more Americans to eat sustainable seafood for better health through consumer-facing campaigns such as Eat Seafood, America. He is senior vice president and chief supply chain officer at Red Lobster.
UNFI Names Guillaume Bagal Vice President of Diversity & Inclusion
United Natural Foods, Inc. appointed Guillaume Bagal as its vice president of diversity & inclusion effective Sept. 14, 2020. In this newly created role, Bagal will continue advancing UNFI's commitment to be a company that promotes equality, celebrates diversity, dismantles systemic racism in its workplace, and supports justice in the communities it serves. He will report to Danielle Benedict, UNFI's Chief Human Resources Officer (CHRO).
Bagal most recently served as head of diversity, equity and inclusion (DEI) at Blue Cross & Blue Shield of Rhode Island (BCBSRI).
Good Foods Establishes Board of Directors
Good Foods has implemented a board of directors to seek out new opportunities and grow the family-owned brand as objectively and strategically as possible. Over the past 16 months, Good Foods has created and recruited a team to help lead and guide the brand to continued success. The board is comprised of six members who have extensive knowledge of their specific industries and the ability to lead in the ever-changing business environment including former COO and president of Good Foods John Fitzgerald, senior vice president of human resources at Insight Enterprises Jennifer Vasin, director on boards for ABARTA, Inc., Longo's Fruit Markets, Granger Industries and Sheetz William Goodspeed, Jackie Levin, former president and CEO for two separate companies under Ensign and Bickford Industries, , NN, Inc. senior vice president and CFO Thomas DeByle and Heather Penn, acting as the family representative on the board.
NAW Announces Eric Hoplin as New CEO
Today, the National Association of Wholesaler-Distributors (NAW), the largest distribution public policy association in the United States that represents wholesaler-distributors and a federation of international, national, regional, state and local associations and their member firms, announces the appointment of Eric Hoplin as chief executive officer, effective Oct. 19, 2020. As announced in February, current CEO Dirk Van Dongen will retire after a 41-year tenure leading the organization. Hoplin currently serves as head of external relations for Wells Fargo & Company in Washington, D.C.
Industry Veteran Debbie Roberts Joins Panera
Panera Bread announces the appointment of Debbie Roberts as executive vice president and chief operations officer effective Sept. 8. A well-known restaurant industry leader, Roberts brings nearly 30 years of restaurant experience and will be a collaborative leader for all Panera operations and operations support functions. Roberts joins the Panera team after three decades at McDonald's, where she was most recently east zone president.
Sami Siddiqui Appointed President of Popeyes Americas
Restaurant Brands International Inc. (RBI) announced that Sami Siddiqui has been appointed president of Popeyes Louisiana Kitchen for the Americas. Siddiqui has most recently served as president of Asia-Pacific for RBI, leading the growth of Popeyes, Burger King and Tim Hortons throughout the region, including introducing the Popeyes brand in China and the Philippines. Additionally, RBI announced that Felipe Athayde, current president, is leaving to pursue a new role outside of the quick service restaurant industry. Athayde and Siddiqui will work together to smoothly transition the role throughout September.
Companies in this article