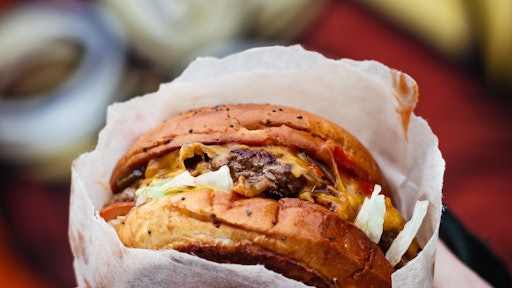 Marta Dzedyshko from Pexels
New England Produce Council Announces Leadership Changes
The New England Produce Council Inc. several changes to its leadership, including Tom Murray as president, plus Brian Fleming and David Dearborn as new members of the executive board.
After completing two terms as the NEPC president, Anthony Sattler of C&S Wholesale Grocers, Inc. is stepping down. The board of directors and the membership expressed gratitude for Sattler's commitment and dedication to the New England Produce Council and praised him as a true leader who inspired the entire board to lead as well. The council is thrilled to announce the appointment of Murray, vice president of produce and floral at Roche Bros., as the new NEPC president, effective Aug. 26. Murray has served on the NEPC board of directors for nine years, and currently is first vice president.
Domino's Promotes Art D'Elia to EVP and Chief Marketing Officer
In this expanded role, D'Elia will run all global marketing initiatives for the brand, leading all U.S. marketing and advertising, and working with the brand's master franchise companies around the world. D'Elia will report to Russell Weiner, chief operating officer and president, Domino's U.S.
D'Elia joined Domino's in 2018 as senior vice president, chief brand and innovation officer, leading the company's U.S. product development and innovation, national TV advertising, and field marketing efforts. Earlier this year, he gained responsibilities for the brand's digital marketing efforts.
Lidl US Chairman Resigns
Roman Heini is stepping down from the U.S. division of Lidl to pursue other professional opportunities and to spend time with family, the company said in a statement to Grocery Dive. Lidl U.S. President and CEO Johannes Fieber will lead the company's efforts to grow in the U.S. grocery market.​
Jack in The Box Inc. Announces Departure of CFO, Lance Tucker
Jack in the Box Inc. revealed that Lance Tucker, executive vice president and chief financial officer, has provided his intent to resign and will be leaving the company effective within the next six weeks. The company has initiated a search for a new chief financial officer. While the company searches to identify a successor, the senior members of the company's finance department will assume Tucker's responsibilities on an interim basis.
Dawn Hooper, the company's controller, has been appointed to principal financial officer effective on Tucker's last day. Hooper has been with Jack in the Box Inc. for almost 20 years, with her tenure in leadership positions within finance. She, in conjunction with Sean Bogue, the company's treasurer, will ensure a smooth transition. Hooper will report to Darin Harris, CEO, until Tucker's successor is named.
Focus Brands Welcomes New Senior Vice President of Corporate Communications
FOCUS Brands adds to its executive leadership team with Dawn Ray, the company's first SVP of corporate communications.
In this newly created role, Dawn will lead strategic corporate communications and build best-in-class trade public relations and communications for franchise sales for Focus Brands. Working closely with the CEO and the executive leadership team, she will elevate the profile of the company with key audiences worldwide, drive awareness for Focus Brands' innovation and growth, as well as reinforce the company's position as a leading developer of global multi-channel foodservice brands among business and consumer media. In addition, she will serve as an advisor on issues management and brand reputation across the company's portfolio.