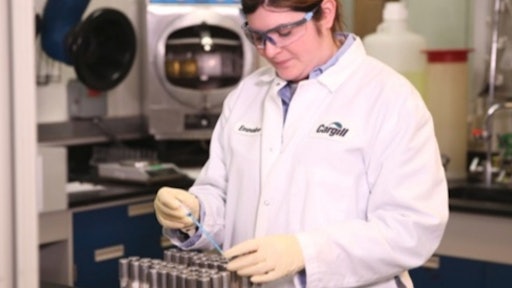 Cargill
Cargill is opening a new Innovation Lab at the University of Illinois at Urbana-Champaign campus, allowing students to focus on solving the world's greatest challenges across the global food and agriculture supply chain.
The Lab will be led by Cargill's digital labs team of data scientists, enabling students and stuff to work directly with business leaders, operations teams and customers to help move digital ideas to test mode in a matter of weeks.
"Cargill's commitment to engaging our students in its innovation process will add a new dimension to their educational experiences at Illinois," said Robert J. Jones, chancellor, University of Illinois at Urbana-Champaign. "I had the good fortune to visit Cargill's headquarters and engage with their leadership in this process. I am excited that Cargill has decided to join the dynamic environment in our Research Park."
The Innovation Lab will provide Cargill with professional talent as students take on the challenge of modernizing agricultural supply chains and food systems across the globe.
"We are on a constant search for new innovations and new talent, whose fresh thinking can help us bring new technologies to life," said Keith Narr, vice president, Cargill's digital labs team. "With an impressive engineering and computer science program, the University of Illinois is an ideal partner to spur the growth and innovation in our digital business."
The Cargill Innovation Lab formally opens its doors this fall, following a successful first phase of the partnership, including a 12-week internship program.