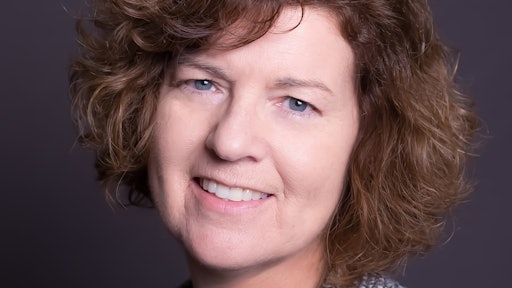 The United States was thrown into a frenzy when E. coli-contaminated spinach left three dead and sickened over 200 people in 2006. One thing was clear after the outbreak, food safety improvements were needed across the entire supply chain.
Diane Wetherington, CEO of iFoodDecisionSciences, was just starting out in the industry when the 2006 outbreak occurred. She began working with industry leaders supporting efforts to improve food safety practices; however, Wetherington quickly realized the importance of examining data and identifying trends to advance continuous improvement. Having a background in technology, she determined that documenting this important data with paper records not only slows down the entire food safety process, but also exposes it to more errors—potentially risking more lives.
"After the E. coli outbreak and new regulations in the industry were formed, we saw that companies were collecting a lot of the information on paper. There was very little technology in place to help companies manage their risk," Wetherington says.
Wetherington's vision for a safer world helped her form iFoodDecisionSciences in 2013, and makes her an excellent candidate for the first ever Food Logistics' Champion of the Year. The annual award recognizes the industry's most influential professionals for their hard work, vision and leadership in shaping the global food supply chain.
Serving as the CEO of iFoodDecisionSciences, Wetherington helps to develop data management software solutions to meet the increasingly complex needs of growers, harvesters, coolers, packers, processors and shippers. Under her leadership, the company works with businesses across the produce industry to configure software that meets their data needs. In the last five years, the company has grown to become a leading food safety software provider in North America and has expanded internationally.
"We really created the company to address industry needs. Food safety people will say—even today—that they spend about 60 percent of their time managing documents and paperwork. We recognized that there was an easier way to do that using software, and then use the data to improve processes."
Shortly after making its debut, iFoodDecisionSciences unveiled its core product, The Toolbox. As a software module, The Toolbox enables individual companies to manage their food safety operations, showing real-time data to people they work with internally and throughout the supply chain.
"We already have a very complicated supply chain, and it's constantly changing—so having and using the best technology and software available is critical," Wetherington explains.
"Software in this industry has really evolved because of smartphones and tablets," she continues. "That has made a difference for companies in how they collect data as well as how they manage their operations in real time."
As more companies look to adopt emerging technologies, Wetherington continues to ensure that her software is user friendly. She and her team set up and manage the iFoodDecisionScience's platform for the customer so it can focus on its food safety operations. Additionally, clients are able to learn how to operate the program within a day or two because of how easy it is to use.
Wetherington stresses that technology is crucial to the industry, especially as consumers continue to demand more information about where their food comes from and how it got to the store. A scannable QR code is an easy way to implement technology that provides that data. Supply chain transparency is essential to the industry as more food safety measures come into question.
"With all the technology available today, we have the ability to quickly find issues and provide real-time alerts. Imagine 50 years ago. We had little ability to detect food safety issues, let alone trace the origin of the problem," Wetherington says. "While the industry still has a lot of work to do, we have come a long way."
Beyond her role at iFoodDecisionSciences, Wetherington also serves on several industry-related committees such as the Produce Marketing Association's Produce Safety, Science and Technology Committee. She credits the trade associations for providing visibility into challenges that are occurring across the supply chain and uses it as an opportunity to develop solutions within her own company to address industry needs.
For Wetherington, championing food safety will always be her top priority, and that vision for a safer world has garnered her Food Logistics' highest recognition.
"I went back and I was thinking about the word 'champion' and how there's two different definitions of it. There's the person who surpasses everyone else, but then there's the other one, and that's someone who fights for a cause. I put myself in that category, and my cause is to minimize risk in the food supply chain," she says. "It's great to be recognized as someone who is fighting that cause."
View the complete list of 2019's Rock Stars of the Supply Chain here.