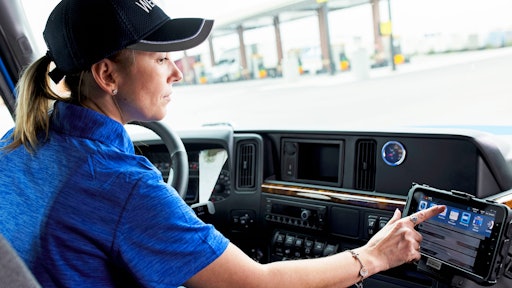 Werner Enterprises
When the Coronavirus disease (COVID-19) hit, many facets of the supply chain experienced disruption. Restaurants closed, some permanently. Excess food went to waste. E-commerce boomed, further fueling the "Amazon Effect." And, the ever-present driver shortage gap transformed into an overall industry-wide labor shortage issue.
However, despite all of the hiccups and disruptions, trucks kept on truckin'.
The trucking industry moves more than 72% of the nation's freight tonnage, and over the next decade, will be tasked with moving 2.4 billion more tons of freight than they do today, according to an American Trucking Associations (ATA) press release.
From temperature-controlled foods to COVID-19 vaccines, the global third-party logistics (3PL) market continues to play a pivotal role in how and why Americans receive essential goods in a safe and timely manner.
"Supply chains are increasingly complex, which prompts more and more companies to align with experts (3PLs) to provide guidance and clarity," says Craig Callahan, EVP and chief commercial officer, Werner Enterprises. "Manufactures are sourcing parts globally and automating production to meet the needs of retailers and distributors and are now being pushed to provide fulfillment in the traditional and e-commerce platforms. These constantly escalating requirements have driven organizations of all sizes to align with one or more 3PLs that have invested in people, processes and technology. Most companies have prioritized their capital investment on productivity-driving initiatives, leaving little capital to spend on supply chain technology. Given this, we continue to see companies challenging their 3PL carriers to make those technology investments and provide those services for them." [CLICK HERE to read the full interview with Craig Callahan].
It's that challenge that keeps the global 3PL market in position for continued growth, making it a market expected to be worth $1,893.72 billion by 2027, according to Market Research Future.
E-commerce solutions and technologies such as real-time tracking and route optimization help 3PLs meet online demand and provide transparency to the constant consumer question of, "where is my package?"
Shippers and 3PLs formed strategic partnerships to combat same-day delivery expectations.
And, the e-commerce boom catapulted the 3PL market into the spotlight as the ways and means of moving product from Point A to Point B.
In most years, freight under contract represented about 87% of all truckload freight hauled, according to DAT Freight & Analytics. From 2020 to present day, that percentage is closer to 78%. That's because more freight is being moved on the spot market than ever before, yet the volume spot and contract freight combined was almost unchanged compared to 2019, says Claude Pumilia, president and CEO at DAT.
"The first lesson that we learned is that the allocation of volume over the lanes, not the total volume, is what really drives shippers and 3PLs," Pumilia adds. "We're seeing more of a portfolio approach to transportation procurement, where shippers have a certain segment of their freight under traditional annual bids and other segments for shorter time periods. They're more open to experimentation, which creates opportunities for 3PLs to use creative solutions and collaboration to distinguish themselves in a big way."
Also, the fourth quarter of 2020 was the strongest in the history of the last-mile segment, with last-mile fleets servicing 21% more stops in 2020 than in 2019, according to research presented by Customized Logistics & Delivery Association (CLDA) and the Transport Intermediaries Association (TIA). In the United States alone, approximately 15,000 registered 3PLs generated about $90 billion in annual revenue primarily by managing truckload and less-than-truckload (LTL) freight transactions. And, overall, the last-mile delivery market in North America is expected to reach $44.88 billion from 2020-2024 at a compound annual growth rate of over 14%.
"Working with 3PLs lets companies respond quicker to shifting demand, especially in an e-commerce environment. Specifically, for food and beverage customers, 3PLs help meet changing regulatory safety requirements, mitigate operational barriers and provide access to the emergence of alternative technologies. These are costly investments, while 3PLs have already established these capabilities. Outsourcing allows customers to focus on sales and growth vs. build-out," says Jim Wilkinson, perishables operations and business development manager for Yusen Logistics (Americas) Inc. [CLICK HERE to read the full interview with Jim Wilkinson].
However, that's not to say that carriers aren't challenged with the many supply chain disruptions, pandemic-aside, plaguing the supply chain industry.
"Freight bottlenecks and congestion on the National Highway System already cost the trucking industry an annual 1.2 billion hours of lost productivity, which is equivalent to more than 425,000 drivers sitting idle for an entire year, adding $75 billion to the cost of freight transportation," according to the ATA press release.
Driver shortage, driver safety, driver recruitment
One of the biggest challenges impacting the supply chain to date is labor.
"The industry currently faces a shortfall of nearly 61,000 drivers and will need to hire roughly 1.1 million new drivers over the next decade to keep pace with economy's increased freight demands," according to the ATA press release.
And, according to an estimate from the Next Generation in Trucking Association, that shortage is expected to grow to more than 174,000 by 2026.
Case in point: Finding and keeping experienced, qualified, safe truck drivers is--and will continue to be--an ongoing issue, says Rock Magnan, president of RK Logistics Group. [CLICK HERE to read the full interview with Rock Magnan].
"Older drivers are retiring. The industry is not producing enough new entrants to fill the gap. The key to keeping drivers is simple -- minimize downtime and maximize time behind the wheel and all available hours of service. Create a working environment where the driver feels valued and is getting fully compensated for their time. Reduce what takes away from their earnings, things like excessive paperwork, loading and unloading or waiting too long for the next load. Those firms that are easiest for drivers to work with and best utilize their time and skill will be the winners," Magnan says.
In Food Logistics' SCN Summit: State of the Supply Chain week, Rebecca Brewster, president and COO of the American Transportation Research Institute (ATRI) says the driver shortage is no secret.
"There's no question the pandemic was a hit on our workforce. We had some stumbling blocks along the way as the Department of Motor Vehicles closed. We couldn't get licensing for commercial drivers' license permits or get full CDLs. Truck driver training schools had to shutter because of the pandemic early on. So, we built up this backlog of potential new interests in the system that's just starting to work its way out," says Brewster.
What's more is, it's a serious challenge across the supply chain, says Lowell Randel, SVP of government and legal affairs for the Global Cold Chain Alliance (GCCA), who also presented in the SCN Summit. [Go to SCNSummit.com to register for the SCN Summit: State of the Supply Chain sessions in on-demand].
"It's not just drivers. It's also warehouse workers, transportation companies and technicians," he adds. "When you think about the long haul, that is certainly a real challenge. On the warehousing side, we see potential challenges working in a -20° environment."
For its part, Penske Logistics currently has more than 600 driver openings. That's why it implemented a centralized driver hiring center (DHC).
"The DHC cut our cycle time to hire by two weeks, and it has also helped with the onboarding experience, which results in higher retention rates," says Jeff Jackson, SVP of operations, Penske. "Our goal is to provide a white glove experience during the hiring process and a red-carpet approach to onboarding. Most of our fleet is regional and back home every night, and we operate late-model equipment that features great specifications to include a best-in-class safety package. Finally, we are constantly monitoring the wage market to ensure we are competitive, and we then make the necessary adjustments. We recently increased our driver referral bonus as well." [CLICK HERE to read the full interview with Jeff Jackson].
What's more is, an aging workforce, lack of new people entering the industry, high turnover, increasing traffic and new technology continue to create the perception of a labor shortage, says Mark Murrell, president and co-founder of CarriersEdge.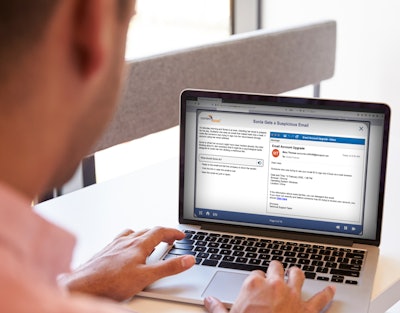 "It's important to remember that workforce development isn't just about attracting and onboarding new hires or reskilling existing workers for new technology. It's also about helping workers to advance in their careers, which is a subject rarely discussed in the transportation sector. In other industries, workers routinely work their way up the ladder from junior to senior to expert and so on. In transportation, a driver is a driver. They may have 3 years of experience or 30, but in most cases, they still do the same work, have the same title and earn the same base rate," Murrell says. "Proper workforce development requires companies to have a plan for those senior and expert-level drivers that reflects their experience and skill levels. That may mean using them more broadly as trainers and mentors, involving them in equipment spec'ing and delivery optimization or moving them into non-driving roles. Regardless, it needs to be considered. Without that, companies are squandering a mountain of experience that could help them improve their operations and profitability as a result." [CLICK HERE to read the full interview with Mark Murrell].
"[These] issues combine to squeeze companies in their efforts to stay current – new technology can help improve efficiency, but to take advantage of it workers need to be adequately trained, and there's less and less time available to get that training to them," Murrell adds. "We're seeing companies tackle the issue in a couple of ways. First, by focusing on creating exceptional workplace cultures, they lower turnover and create a more attractive environment for new people coming into the industry. Second, they embrace online tools for communication, education and streamlining of workflow. Each of those is a lengthy discussion of its own, but they're tied together--engaging the workforce to find ways to improve efficiency, implementing online tools that support those efforts and continuing to optimize the process all help drivers make the most of their day while also moving the company forward."
Quality of life is also a key factor pushing drivers to leave for other industries, says Mike McClelland, SVP of transportation, Kenco Logistics. That's why it's imperative 3PLs implement programs designed to not only keep drivers safe, but also happy.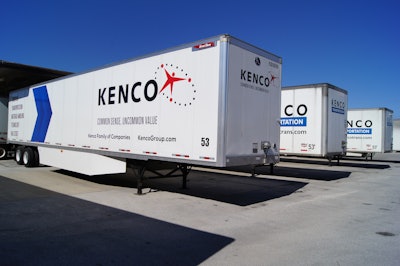 "Our 10% turnover rate is no accident in our dedicated programs. We focus on creating a safe atmosphere for our drivers that provides a balance between work and home time. We pride ourselves on operating one of the safest fleets on the road, year-after-year through initial and ongoing training complemented by the most powerful in-cab technology. Our drivers know how much we value them and our commitment to keeping them safe. Additionally, we also offer creative and competitive pay packages with driver incentives and bonuses," McClelland adds. [CLICK HERE to read the full interview with Mike McClelland].
It will take a collective effort by the entire transportation industry to help navigate this driver shortage, says Callahan.
"Every dispatcher, shipping or DC manager, carrier and shipper should review any touchpoint they have with drivers and look at it through their eyes," Callahan says. "In some cases, top-to-bottom changes need to occur, but even small improvements to policies and procedures can have wide-reaching effects. Any pain point that a driver feels in the supply chain is a potential exiting event."
That's why, in 2006, Werner Enterprises developed its 5Ts + S initiative, which promotes commitment to trucks, trailers, talent, terminals, technology and sustainability.
"By investing in these five areas, we have been able to, and will continue to, improve the safety and overall quality of life of our professional drivers. Our Career Track program allows drivers to come to Werner and advance their skills at their pace, working with our driver leaders," adds Callahan. "We have also increased our 2021 driver pay packages, which equates to over $20 million, and we have a CDL school network to help people enter the industry. In fact, we are expanding the Roadmaster Drivers School network. Providing quality training to a future generation of safe professional truck drivers helps not only our fleet, but also the overall industry."
Werner also provides a robust safety program with over 200 employees to ensure the safe operation of vehicles at all times.
"We leverage several different training opportunities for our drivers, including Quarterly Safety Training, Career Track Development, eLearning, live Close Quarters Maneuvering Training and Mentor Ride Alongs and Simulation Training using our state-of-the-art driver training simulators," Callahan says. "We have driver training simulators in place at each of our full-service terminals, as well as mobile simulators used to deliver simulation training to our dedicated sites. In addition, our late-model trucks are spec'd with the latest generation of radar and camera-based collision mitigation systems."
Meanwhile, Arrive Logistics launched "Carrier Obsession," an initiative that prioritizes the needs of carriers.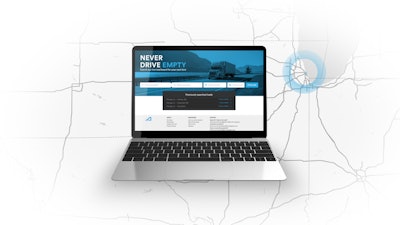 "It starts with simple things like listening to our carriers, understanding what they want and need and avoiding trying to bait them into freight that is not a good fit. It includes digging into administrative needs they may have, and simply catering to them based on what their business and drivers want," says Jason Zwirkoski, chief revenue officer, Arrive Logistics. "Additionally, Arrive has launched Arrive EDGE for Carriers, our online freight portal, and Triumph Quick Pay. Both carrier products are meant to improve the experience carriers and drivers have when partnering with us. Getting them paid faster and giving them more visibility and access to the freight they want are all part of the investment. In the next quarter or so, we will also be rolling out a carrier loyalty program." [CLICK HERE to read the full interview with Jason Zwirkoski].
Trucking companies are also embracing digital transformation to better recruit, onboard and retain quality drivers.
"Today's drivers are more familiar with trucking technology — they want and expect up-to-date software that's designed to help them do their jobs better, more efficiently and more safely," says Avi Geller, CEO, Maven Machines. "Our company has developed easy-to-use, driver-friendly software that facilitates increased productivity for both drivers and managers by automating much of the daily rote work required of both drivers and fleet personnel. By reducing paperwork and reducing some of the frustrations often associated with technology, we allow drivers to focus on the road and improve their overall work experience, which can lead to increased driver satisfaction and retention rates within fleets.
"Maven's platform also helps streamline the driver onboarding and training process by enabling trucking companies to conduct driver education remotely," Geller adds. "Because fleet management software can help cultivate and foster supportive environments, trucking companies should adopt and implement these tools and technology to help them retain the best drivers and attract new talent." [CLICK HERE to read the full interview with Avi Geller].
Companies should also focus on expanding their diversity efforts, Murrell adds.
"The industry has traditionally hired from very specific segments of the population, but those segments are no longer sufficient in filling the need for new entrants," he says. "The industry as a whole needs to embrace diversity and inclusivity efforts in order to start attracting greater numbers of workers from non-traditional sources.
And, while driver safety continues to rank as utmost importance, so too does the need to enforce fleet safety.
"We've developed many innovative features for improving driver safety. Whether it's helping drivers and managers track hours of service (HOS) quickly and accurately, or monitoring vehicle movements and events like harsh braking, our cloud-based software platform is built to help fleets of all sizes improve their safety standards and records," says Geller. "Maven Machines also collects data to provide real-time views and historical reporting on drivers, routes and other fleet activity. This insight allows planners, dispatchers and managers to create and update plans that improve driver safety. Fleet managers can also monitor road conditions and workflows and communicate updates directly to drivers."
Some 3PLs also utilize in-cab technology and other automated solutions to not only improve driver productivity, but also monitor other driver-related issues like driver fatigue.
"Maven's routing software uses artificial intelligence (AI) and machine learning (ML) to create efficient, optimized routes so drivers don't feel the need to speed or cut corners to make deliveries and pick-ups on time," says Geller. "Telematics can help detect poor or potentially dangerous driving behavior, provide fleets with visibility into their top-performing drivers and collate data that fleets can use to guide future training and professional development."
Arrive Logistics uses its own technology to monitor and prevent transit times from being potentially too strenuous, says Zwirkoski.
"We're also controlling the communication flow, so that we are doing everything we can to not bother the driver while they are driving or sleeping. This includes things from visibility tools and GPS tracking to how we set up our internal tracking workflow and the protocols of how and when we reach out. Lastly, our strict compliance vetting process ensures that we are only working with carriers who have excellent safety scores," he adds.
Penske Logistics utilizes inward- and outward-facing cameras in its cabs.
"This has driven some tremendous safety results," says Jackson. "When an accident occurs that is not the fault of a Penske driver, but a motorist on the road, the cameras help to exonerate our professional drivers. We have a safety suite in our truck specifications that includes all-wheel disc brakes, collision avoidance and lane departure technology. Penske also has safety bonus programs in place for the drivers."
The driver shortage will also spur a decade of innovation, particularly in trucks and automated driver assist systems, adds Magnan.
"Smart vehicles won't eliminate the need for drivers, but as technology advances and more self-driving and driver-assist features go into cabs, operating them may require fewer drivers overall or drivers whose skills don't need to be as comprehensive as today's," he adds. "As an industry, we have made great strides in the past decade to improve driver safety and reduce incidents. That has been a combination of regulations, better driver training and monitoring and technology. As trucks adopt more driver-assist systems, I think those will bring improvements that will make the physical and mental demands of driving a truck easier and will lead to even safer operations."
Vector provides a logistics management platform that "helps facilities digitize the pickup and delivery process, integrate and translate data across systems and reduce warehousing and transportation costs in order to achieve less gate congestion, faster turnaround times, real-time visibility and transparency throughout the freight's chain of custody, reduced risks and significant efficiency gains in the field and back office," says Will Chu, CEO at Vector. "Our platform digitizes the pickup and delivery process, so the driver never has to leave the truck. This reduces the risk of them getting hit by equipment in the facility, slipping and falling in bad weather conditions or spreading germs. This not only protects the drivers, but also the facility personnel." [CLICK HERE to read the full interview with Will Chu].
Other fundamental changes needed in order to address driver shortages are autonomous trucking/self-driving trucks and implementing truck-only corridors between major seaports and distributions centers, Wilkinson says.
"Inland ports cannot expand on current infrastructure, and it's unlikely if not impossible to build a new rail in the U.S.," he adds.
Influx of automation
One of the many ways 3PLs are adapting to the influx of automation is to embrace online tools for communication, education and streamlining of workflow, Murrell says.
"These technologies stand to benefit the industry greatly. While a live body will still be required in the vehicle for security and oversight reasons (even after the truck starts driving itself), the requirements of the job should be reduced, lowering the barrier to entry for new workers," he says. "At the same time, the implementation of new technology should serve as an attracting force for younger workers who hadn't previously considered the industry as an option."
3PLs have also had to re-think old processes, more specifically with regards to pricing, forecasting, route planning and more.
That's why DAT introduced Multilane Rates for Ratecast, which enables 3PLs to build its Ratecast forecasting tool into their workflows to complete RFPs in less time. And, DAT's Book Now feature allows carriers to lock in a rate on their mobile or desktop device with the press of a button.
"Full-scale supply chain visibility is table stakes when working with shippers today, especially at the enterprise level," says Pumilia. "For a 3PL, access to real-time visibility data can lower operating costs, improve on-time performance and strengthen relationships with customers and carriers. Visibility also delivers massive volumes of freight data to those who desire to use it." [Go to foodl.me/lrc59e to download Food Logistics' free white paper discussing how supply chain visibility helps manage risk in the cold food chain].
DAT also partnered with FourKites to bring real-time, end-to-end supply chain visibility to spot-market loads.
"Consider the benefits of predictive truck ETAs and wait-time information at distribution centers and supermarkets. Shippers, 3PLs, brokers and carriers in the cold chain will all benefit from the kind of efficiency and transparency they're going to need in order to make their last-mile investments pay off," Pumilia says.
To overcome supply chain disruptions, data, flexibility and visibility will continue to be key in navigating the business landscape.
For its part, Yusen Logistics (Americas) offers multiple modes of transportation and technology especially as it relates to mining data for better forecasting, Wilkinson says.
"We offer customers IT capabilities for track and trace, inventory management and order management solutions. Our predictive ETA tools provide real-time, intelligent prediction of cargo flow and arrival time, so our customers can plan and better respond when a disruption occurs," he adds. "Additionally, our teams communicate regularly with carrier partners to secure additional cargo space capacities and proactively plan shipments with customers. We help our customers to quickly secure equipment and space, allowing them to plan alternate routes and have different options when there's an unexpected crisis. Internally, we continue to future-proof our business continuity plans such as system backups, updated SOPs, training and adopting flexible work arrangements to ensure business as usual."
What's ahead for 3PLs
For many of today's 3PLs, it's about turning things like driver shortage into opportunities by embracing a digital transformation, making driver safety a top concern and working together to deliver agile, flexible customer solutions.
"Like every business, leading 3PLs practice a philosophy of continuous improvement. Even the companies that had disaster recovery plans in place did not have an answer for the pandemic, which exposed several holes in our supply chain," Chu says. "Building a resilient supply chain means understanding all of the risks and vulnerabilities that exist within it.
"Logistics partners are fully aware of the risks and the challenges they pose. In order to create a more resilient fleet, they are going to have to figure out ways to improve their transportation and logistics systems," Chu adds. "We are seeing fleets invest in smart facilities to reduce turnaround time and increase capacity as well as deploy solutions that give them better visibility and traceability."
Plus, in order to create a more resilient fleet, "[3PLs] are going to have to figure out ways to improve their transportation and logistics systems," says Chu. "We are seeing fleets invest in smart facilities to reduce turnaround time and increase capacity as well as deploy solutions that give them better visibility and traceability."
There will also be a continued focus on the last mile.
"As supply chains grow in complexity and become more dynamic, we believe the 3PL who can offer an integrated end-to-end solution has a distinct advantage. Having a partner that controls the entire process provides greater control, visibility and flexibility," says McClelland. "3PL's that can offer warehousing and dedicated final-mile delivery are positioned well to help fill these needs."